VALENCIA
Updated:
save

«I've been in this sector for 20 years and I don't remember anything like it. Until you face it in your day to day life, it is difficult to understand the challenge of a situation like this ».
The Valencian Community has concentrated in just over a month almost half of the 5,423 deaths from coronavirus registered in the region since the pandemic began. 2,435 people have died since 2021 began, at a rate of four deaths every hour in the last week.
Funeral homes have faced this strong increase "with great effort" after receiving an order from the Generalitat to expedite the collection of bodies from hospitals to give them burial as soon as possible. Although there are times when, "due to some external procedures", it may be more complicated to implement this guideline immediately, They reject that the same situation that occurred in Madrid is occurring during the first wave.
The funeral homes keep the cold rooms full although the occupation of their rooms has not overflowed because many families prefer not to do a wake, now restricted to a maximum of ten people in the three provinces.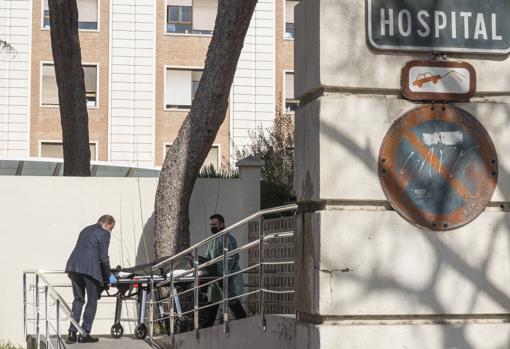 «We are better prepared, without so much stress and much more protected», Explains to ABC Cayetana Fermín, tanatopractor at the La Esperanza funeral home in Valencia. Fermín says that they have reached peaks of 24 services in a single day and the coronavirus has doubled the number of usual burials, which is why they have had to reinforce their staff with two more people.
Situation similar to that reported by Juan Ramón Planelles, coordinator of the AVS Group funeral homes in the Valencian Community, which we could read at the beginning of these lines commenting that he does not remember anything similar in twenty years of experience. "We have had days with heavy workloads. There was a day in this third wave in which one hundred services were exceeded throughout the autonomy, "says Planelles, responsible for some thirty funeral homes -the majority in the province of Alicante- which have also had to equip themselves with more personnel.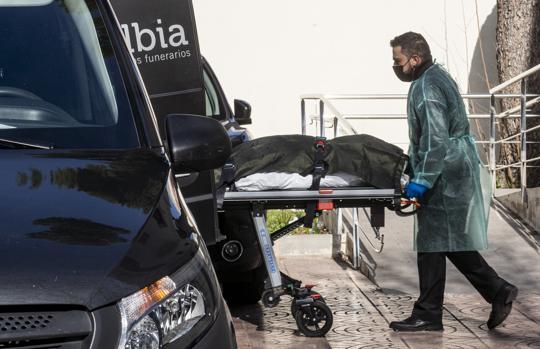 "In Valencia, as a general rule, more is burned than buried," says Fermín. In fact, according to the latest data provided by the sector, cremations already account for around 60 percent of the business in the three provinces. The families they wait on average two or three days to incinerate to your loved ones due to the increase in demand, something more than what is usual in the middle of winter in the third capital of Spain.
Municipal funeral services, for example, have extended cremation schedules from 11 to 14 hours a day. Only last month they carried out an average of ten cremations each day.
"Until now, annual increases in incinerations of around 2.5 or 3 percent had already been recorded. If we take into account the last year, the number of services has increased by more than 25%, while incinerations have done so by 30%, with which this trend is maintained ", details the regional coordinator of the AVS Group.
The sector claims to be considered as a priority in the coronavirus vaccination plan due to the risk they assume in the transfer of coffins with deaths from COVID-19. They understand that they have amply demonstrated their ability to adapt and have managed to react, for the third time, in time to manage the situation "in the most efficient way possible, optimizing resources". They and they also need a break.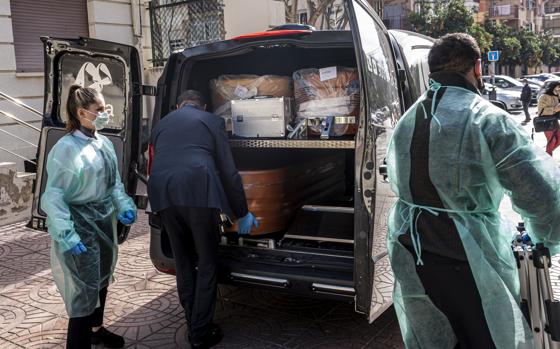 See them
comments

www.abc.es