Madrid
Updated:
Keep

8-M is approaching and, as every year, many large companies and corporations wear their best clothes to show the population that they share the values ​​for which thousands of women go out that day dressed in purple. But this year, the Covid-19 makes it difficult to carry out massive demonstrations to the rhythm of catchy songs. Concern for gender equality will continue beyond March, or April. Women have a lot to tell and two thousand of them give an account of it in 'Woman', a documentary directed by Anastasia Mikova and Yann Arthus-Bertrand and which is currently in Spanish cinemas.
"We are talking about a documentary, but it is much more than that", clarifies Anastasia Mikova at the beginning of the conversation she has with ABC. 'Woman' is a project that seeks to know the reality of women throughout the planet. They do not inquire into a particular age or controversial context; the important thing is them. During two hours of footage, the viewer travels around different corners of the world to get to know the intimate portrait of these two thousand women with different paths of life, shaped by their culture, their faith or their family history. 'Woman' seeks to be a current reflection of society, where women often suffer inequalities and face difficulties, but it is also a hymn to the empowerment of the female gender and its capacity and inner strength to change the world. "It is a message in a bottle that we want to send to the world so that in a few years they can see what our reality was like," he adds.
Based on first-person encounters, the project addresses issues such as motherhood, education, marriage, financial independence, menstruation or sexuality. "But there is no classic narrative," he points out.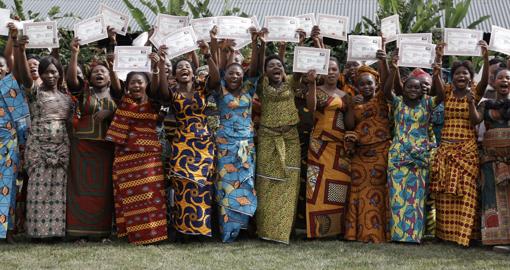 Facing the reality of two thousand women was not easy. There is no way to prepare for everything you are going to face. You have to put aside your facet as a journalist and just be a human being with them. If you don't share anything, if you just ask questions, you won't be able to start a conversation with them. You have to open up, share… it's more like a therapy session, "explains the director. "Each one of them is a 'blank page', you have to be prepared for them to tell you whatever, without prejudice or pretensions," he adds.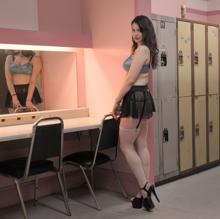 The conversations of the five journalists who have developed this project – which has lasted two years – were, at times, so intense that they caused the team to ask for a break. "I even had to take refuge in Paris for a couple of weeks to be able to compose myself," says Mikova. To avoid bias, they decided to compose a common questionnaire for all the women they spoke to: «The questions are the same. It doesn't matter where they are from or how old they are.
What will be the place of women in the world of tomorrow?
We are in a moment of change, but I am optimistic. We have seen that women have done and are willing to do incredible things, even the smallest. But a simple film is not going to cause that change, although it can make us think about the need for it. We have to believe in that strength that women have, that resistance. Imagine what we will be capable of if they give us just a little more.
See them
comments

www.abc.es