Summer fruits are already in our markets and it is difficult to resist cherries, peaches, plums, apricots and their infinite varieties that give way to each other in the hottest season of the year.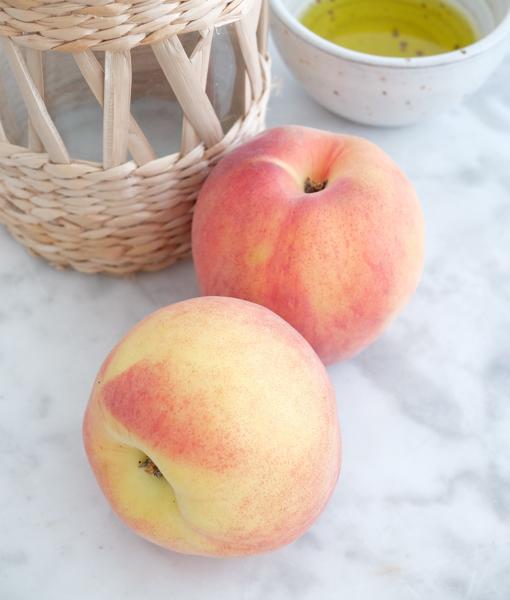 Peaches or peaches (Prunus persica) are especially rich in vitamins A, B1, B2 and vitamin C. They are also a good source of carotenoids and polyphenols, as well as being a fruit with a high content of minerals such as potassium.
Its aroma and flavor make them unmistakable and it is one of the most typical fruits of the hot season. If you have not yet included them in your savory dishes, do not hesitate to experiment because they are spectacular in salad dishes with tomatoes, cheese or aromatic, grilled, grilled, in gazpachos or cold soups.
Today I propose a plate of couscous in which the peach is the protagonist …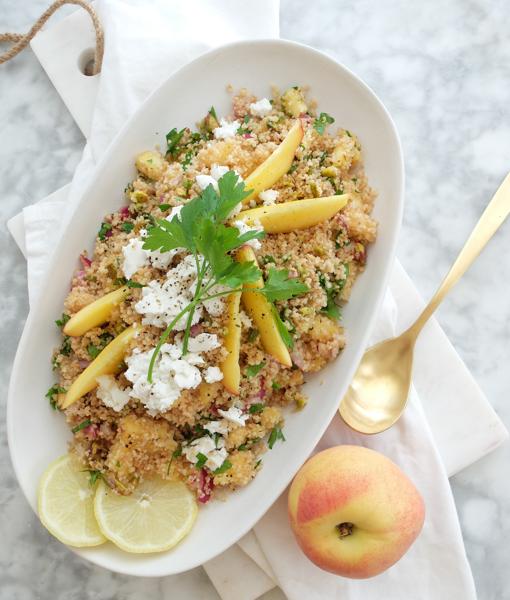 Preparation
We will start by preparing the semolina. Each dish has its secret and the secret of my tabouleh is to toast the semolina. Semolina is an extremely easy food to prepare because it softens with a minimum of humidity, be it water, broth or the humidity of the vegetables with which we mix it. But, just because it is easy does not mean that we cannot use 2 or 3 more minutes to toast it. Believe me if I tell you that the result improves remarkably.

To toast the semolina we use a small saucepan or frying pan over medium heat in which we will place the semolina. With a wooden spatula we are stirring continuously until we feel that it begins to give off a pleasant aroma and is hot to the touch. We then remove it from the fire and pour it over the hot water. Out of the fire, stir slightly, cover and let it soften. After 10 minutes and with the help of a fork, we uncover and crumble it so that the grains loosen and cool. We booked.

While we will peel and cut the peach into cubes, we can use it raw or in a pan with a few drops of olive oil, sauté it until it is golden brown, which will enhance its flavor.

We wash and finely chop the parsley. We also chop the onion in brunoise and chop the pistachios. Now, we only have to mix the semolina already cooked with the peach, the crumbled cheese, the red onion, abundant parsley and the pistachios.

Finally, we season with salt and pepper to taste and, most importantly, we add the freshly squeezed lemon juice, mix well so that the flavors blend and reserve in the fridge to refresh our salad. When we want to consume it, we will only have to plate it.
The tabouleh or popularly called couscous is a dish that adapts very well to summer, being able to use multiple vegetables and even fruits, as is the case for its preparation. I hope you like it a lot and you dare with this delicious combination.
See them
comments

www.abc.es