Madrid
Updated:
Keep

The Renault group has presented its 'Electropop' plan. A name that refers to electronic music, and that the brand's electrification model is advancing, with the goal that 90% of its sales in 2030 will be of electric cars.
According Luca de Meo, CEO of Renault Group, its electric models will be more profitable than combustion models already in 2025, reducing the cost of batteries by 60% in 2030. For this, the brand has approved an investment plan of 10,000 million in the next five years, with a new range of 10 electric vehicles within the Alliance, of which 7 will correspond to the Renault brand.
According to the CEO of the French consortium, this plan will allow its electric models to be more profitable than their combustion counterparts by 2025.
With 'Electropop', an investment program in R&D, the new platforms for upcoming electric vehicles, and the adaptation of factories in France for electrification "Renault will become the greenest brand in Europe", says De Meo.
"Today we announce a historic acceleration of the Renault group's electrical strategy and of the 'made in Europe' strategy. When building with Renault ElectriCity a compact electrical ecosystem combining efficiency and high technology in the north of France, as well as a MegaFactory dedicated to electric motors in Normandy, we are creating the conditions for our competitiveness, in our own home ", claimed the manager.
The group
Renault It aims to leverage its platforms dedicated to electric vehicles to launch 10 new 100% electric vehicles by 2025, including seven for the Renault brand. The iconic Renault 5, with a modern and electric twist, will be manufactured in the North of France (Renault ElectriCity) from battery to powertrain to mounting, all on the new CMF-BEV platform. This platform will be used for the most affordable vehicles, due to its good price-performance ratio. the new Renault 5, scheduled for 2024, will have a range of about 400 km.
Within his plan 'Electropop' it is also contemplated to revive another iconic model, codename: "4ever" in this case based on all the clues that have been given from the mark in the Renault 4, with the aim of becoming a timeless classic molding.
Regarding segment C, the most immediate bet is the of the future EMégane E-Tech Electric, which will arrive in 2022. Together with the electric Alpine, presented last January and which will become a reality from 2024, it will share the second of the new platforms. In this case it is the CMF-EV, with which high-performance vehicles with autonomies above 580 km will be achieved.
Plan industrial
Among other figures, Renault expects reduce the manufacturing cost of electric motors by 30%. All this with the goal that 65% of Renault brand sales will be electric or electrified models by 2025, and up to 90% of 'zero emissions' cars by 2030.
Renault calculates that aid for the purchase of electric models they will gradually disappear in Europe as these models increase their weight in the market. Therefore, when the company launches the new Renault 5 in 2024, it already hopes that these subsidies will not exist.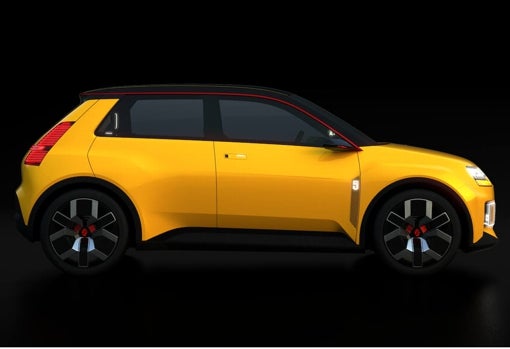 "I hope they continue, but we program them to be gone. If they continue, it will be more beneficial for us, "said De Meo, who stressed that it might be more interesting for governments to invest in the initial phases of electric mobility, such as charging infrastructure.
In this sense, industrial efficiency is necessary "which will be key to competitiveness", according to José Vicente de los Mozos, Director of Manufacturing and Logistics of the Renault group. For the Spanish manager "the transition process of the factories has already taken place and thanks to Renault's years of experience in electrification. The factories have been transformed and have flexible lines. Both in Valladolid and in Turkey or Korea we are capable of assembling electric and thermal vehicles, depending on the evolution of demand. We strive to be a reference in Europe «.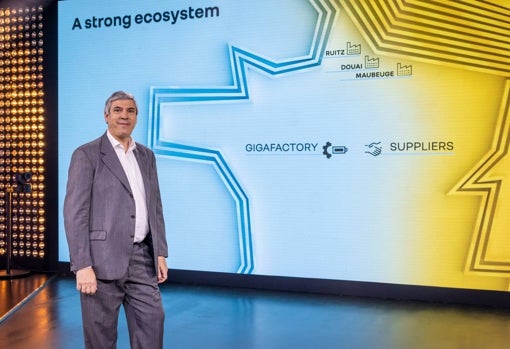 Gigafactoría
To achieve these objectives, the Group announced the creation of Renault ElectriCity. This new legal entity in the north of France brings together the three Renault factories in Douai, Maubeuge and Ruitz, as well as a large ecosystem of suppliers. Starting in 2024, it will be supplied with batteries at competitive costs by the Envision-AESC gigafactory in Douai And it will take advantage of its location, in the heart of the European market for electric vehicles, in which France, the United Kingdom, Germany, Italy and Spain will account for around two-thirds of the demand in 2025.
This industrial ecosystem will contribute to the creation of 700 new jobs by the end of 2024. With AESC Envision and Verkor, Renault Groupe will create a total of 4,500 direct jobs in France by 2030.
See them
comments

www.abc.es