After a more than a year and a half delay due to the Coronavirus, the long-awaited premiere of 'No time to die', the latest installment in the saga of James Bond which brought together one of the most glamorous red carpets that have been seen in recent times in the English capital.
Although Kate Middleton and Ana de Armas became the focus of photographers, unsurprisingly, Daniel Craig also did the same distilling high doses of elegance. After more than fifteen years, this will be the last film in which he plays the most famous spy on television and perhaps aware of this he has wanted to show one of his most striking outfits. A look with a velvet jacket in powder pink, with large crossed lapels, that did not leave anyone indifferent.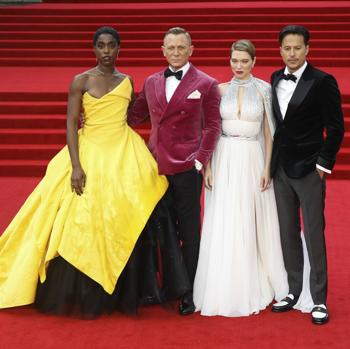 During all these years as Agent 007, Craig's style has been mimicking his. And not only in events and galas, but also in real life, because the actor is also a in love with classic airs and shares with him some similarities such as his love for cuts that highlight masculinity and his preference in his day to day for Chinese shirts and pants. A fact that draws attention considering that athleisure and everything related to the sports world is gaining ground by leaps and bounds in Street Style.
Achieve a style 'a lo gentleman' Like yours, it does not have to mean investing more than what would be spent on other types of garments, nor does it have to resort to many complications. Just pay attention to the little details, specifically certain tricks that never fail.
Vary in the cut of the blazers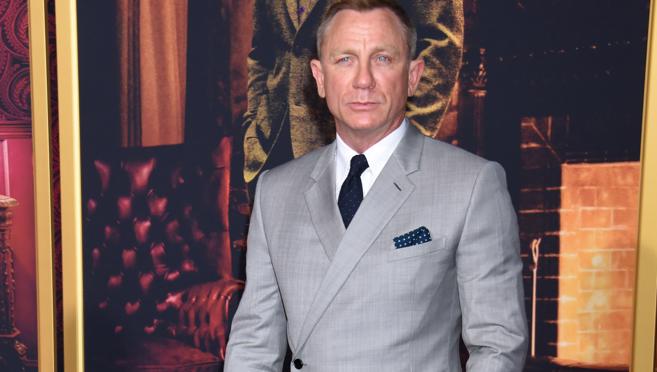 The typical slim-fit suit jacket, although it is a resource that he uses from time to time, is not usually his wild card. The actor likes to vary the patterns, always in a subtle way, with seams that enhance the torso and shoulders. To do this, he resorts to jackets with shoulder pads that are somewhat more prominent than usual, lapels that cross completely covering the chest, as well as XXL ones.
And in the color palette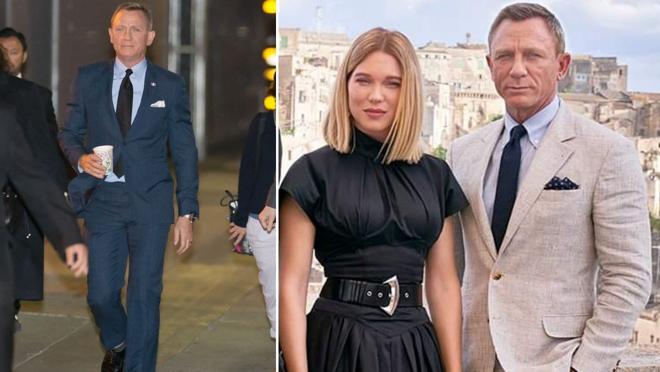 Although black is Bond's favorite color, in Craig's case the hues are greatly expanded. In the premiere he has opted for baby pink, but it is common to see him with blue, green suits and of course the palette of grays and beiges (the latter, in the summer season). He also likes to play with textures and fabrics and often uses details such as satin cuffs or a trim in another color.
Always use a complement that makes a difference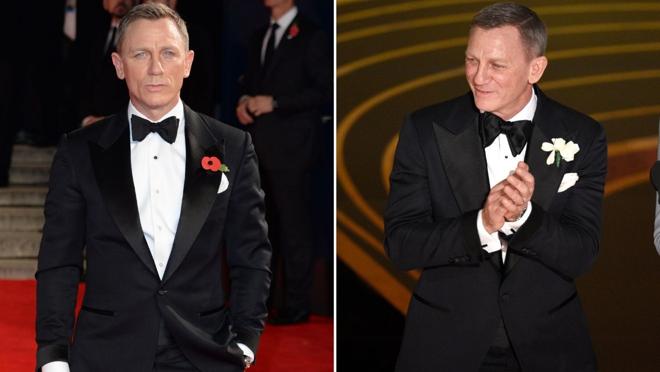 Although this rule should be followed by all men looking for a sophisticated style, the truth is that only a small minority is responsible for it. In the case of the actor, whenever he wears a suit, he is in charge of making it special with a brushstroke that completes the look: flowers, neckties and cufflinks that are authentic jewels, handkerchiefs with funny prints or larger than normal bow ties.
See them
comments

www.abc.es