ALICANTE
Updated:
Keep

The crisis of sourcing of microchips and raw materials on an international scale in recent weeks this year will not Christmas and Kings to children without toys despite the fact that the producers have serious problems in transportation.
This has been explained by the president of the Spanish Association of Toy Manufacturers (AEFJ), José Antonio Pastor, in statements to Europa Press Television, who has confirmed that the problems and delays in logistics related to foreign trade are affecting all economic sectors, including toys, just at a crucial moment for its most important campaign of the year as it's christmas. "It is a global effect that affects us all, but it is now when these problems are becoming more intense," he assured.
However, the representative of this entity has indicated that this industry is used to work well in advance due to its seasonality as it concentrates a lot of work volume in just a few days. "As of January 1, we already have to be manufacturing, storing, and making plans so that at the beginning of October we have everything ready and ready and in November the product can be in stores and available to the consumer," he argued, although It has admitted that the problems "are occurring now", despite having strengthened its forecasts this year.
From AEFJ they have assumed that if any "unexpected" demand for a product is detected "on time" in the first weeks of the campaign, this could limit the room for maneuver and replacement in stores could not be guaranteed, since the delay in transport is between eight and nine weeks late when the usual deadline was set at about four weeks.
Strong post-Covid demand
«The latest product replenishments could have some complication insofar as there are delays in deliveries in logistics », explained Pastor who believes that the pandemic recovery has generated a « unusually high demand'In a context where' normal 'levels of production have not yet been achieved
A situation that has caused the productive sectors to be unable to meet this "excess demand" and this has caused a rise in material prices as well as an increase in delivery times.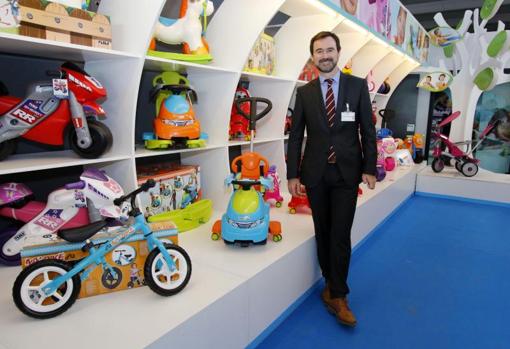 Likewise, the sector has had to face delays in the supply of raw materials, as stressed Jessica Jimenez, marketing director of the toy company Injusa located in There (Alicante), who already observed at the beginning of this year a supply problem in some products. That is why they consider that their forecast of supply of components from China and South Korea from the outset since they believe that, in the current situation, they could not have reached the Christmas campaign this year.
This company produces more than 500,000 toys throughout the year and Jiménez believe that some sectors may be more affected by this collapse in the transport of supplies, especially if they have not planned everything necessary, and that could cause stock breakages, something that in his case "it will not happen" because the bulk of the manufacturing "has already been done in advance."
Even so, he explained that in cases where a product has a «unexpected success"On the market, if it were a toy made in China, it would probably" not have time to replace it during this Christmas season. "
In the opinion of the marketing director of this company, the pandemic generated a "stop in production and demand" and, in the case of China, they have continued to have stops in their production, as well as closure of some of its ports, which has caused "a lot of demand in containers and in transport and this has meant that they have not been able to supply all international distribution."
Extra cost that hampers recovery
In the current circumstances, the sector has registered an increase in cuts in raw materials such as cardboard, steel or plastic, a component that has doubled in price. "We were paying around 90 cents for plastic and now we pay 180 cents," said Jiménez.
Increases in raw materials that from the Spanish Association of Toy Manufacturers estimate 40% to 90% more than in previous years, the largest of the extra costs being the payment of freight that has «quintupled its price». "Everything that is transported, be it raw material or final product, has entered a vicious circle with a negative effect that is becoming generalized to all sectors," he pointed out.
On whether this reality can be transferred to the final market price, Pastor has indicated that he does not foresee that there will be a direct translation of the extra costs to toys in the shops due to the competition of the sector itself, but he does predict that there will be a negative effect that will fall especially in the company profit margins and its economic viability. "This increase in demand will not serve for a complete recovery from the economic point of view," he stressed.

www.abc.es