Madrid
Updated:
Keep

Cuban art has launched its own revolution against the Castro regime, fed up with so much censorship and lack of freedom. Belkis Ayón (Havana, 1967-1999) She belongs to a generation of artists in which there are names like Tania Bruguera –recent Velázquez Prize– or Los Carpinteros, but her short but intense career was unexpectedly cut short: the artist ended her life with a shot at the age of 32. "It was a fleeting and dazzling life," warns Manuel Borja-Villel, director of the Reina Sofia Museum, who dedicates his first retrospective in Europe. gathers, until April 18, 2022, 84 works, made between 1986 and 1999, including unpublished works, such as three matrices that are exhibited for the first time, and three ceramic works that he made for the 1993 Venice Biennale.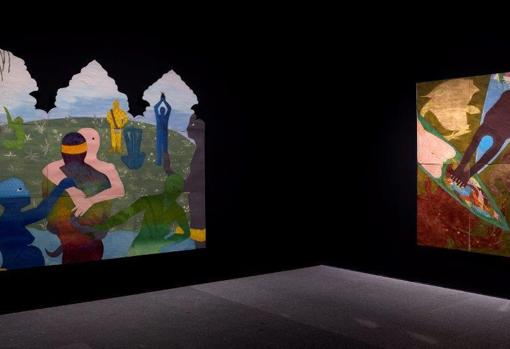 Ayón's work is marked, especially, by two facts. On the one hand, the secret society Abakuá, originally from present-day Nigeria, brought to Cuba by African slaves at the beginning of the 19th century and whose legends were spread orally. A hermetic and mysterious brotherhood created by men and only for men, in which the woman is banned and is still active today. This religious group also functions as a support society for the most disadvantaged in society. Ayón reinterprets this myth and its rituals with a powerful iconography not to perpetuate it, but to transgress it: it allows him to address issues such as agony, anguish, loneliness, fear, restlessness … princess-goddess Sikan, who is sacrificed by the men of this secret community, is considered a 'alter ego' scored by Belkis Ayón. The figures in many cases resemble the artist herself.
On the other hand, it is surprising that he chose printmaking, not widely used by contemporary artists, and less so in the Caribbean, where humidity is not a good friend of paper. And, specifically, colographies, which Ayón began to use in 1988. This technique, which he took to unusual levels and in which he achieved great mastery, works by gluing various materials to a plate, usually cardboard, as if it were a collage, which allowed him to achieve infinite from shapes, volumes and textures and overcome the two-dimensionality of engraving. The silhouette, especially feminine, is omnipresent in her work.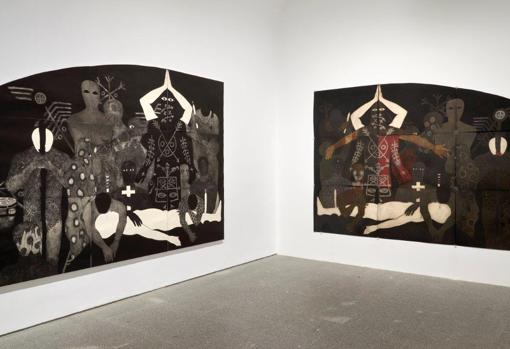 He was abandoning the color of his first stage to focus on grays and black and white. In the 90s he made large-format colographies to finish from 97 with colographies in the form of tondos. The editions of his engravings range between 6 and 10 copies. He has work in museums such as the MoMA, the Tate or the National Museum of Fine Arts in Havana. Its price, around $ 55,000 for a medium-sized work. He takes care of managing his legacy on Estate Belkis Ayón. His sister Katia died two years ago and now his brother-in-law Ernesto is in charge of him.
Cristina Vives, curator and friend of Belkis Ayón, says that it "built a universal discourse against marginalization, frustration, fear, censorship, intolerance, violence, impotence and lack of freedom." And he did it with a work that "apparently emanates religiosity, mythology and mystery", but always camouflaging the true interests of the artist: "His work is more political than it seems». The keys to his death, he says, "remain unknown to the artistic community that admired his rise to the most demanding art circuits."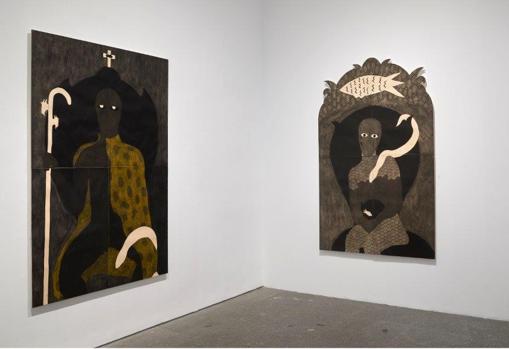 Remember that since 1988 and in the 1990s "there was a collapse of European socialism, which produced in Cuba a very deep crisis, not only economic, but also of values. A value system that fell sharply. Beyond analyzing his work based on the racial, religious and gender conflicts, Vives highlights the «civic and ethical position»By Belkis Ayón, as well as by almost all the artists of his generation, with whom he lived. These were forced to camouflage their speech behind the techniques and narratives of their works so as not to have problems with censorship on the island.

www.abc.es