Everything stops. No electricity, no water, not even enough cans of preserves in the supermarket to supply a psychotic and alert citizenry. There is also no 'stock' of the valued toilet paper in the months of confinement. It is the plot of the French series 'El Collapse', released in 2019 and which speculates about what would happen on Earth if the system finally collapsed. If life, as we knew it, were to be extinguished. Oddly enough, this apocalyptic thesis typical of a fictional series flies over the heads of a part of Spanish society. Following a pandemic, Filomena, an erupting volcano and rumors of a hypothetical – though unlikely – blackout, people feel
anguish to know what will be next. What used to be imagination and conspiracy is now real fear. The last worry to add to the wake-up list? A power failure. «In recent times, we have seen how psychosis has settled in a part of the population without well-founded reasons ", assures Ignacio Ortega, from the Spanish School of Survival, who does not stop giving courses in every corner of the peninsula in which he teaches how to look for resources in an extreme situation, if there were supply problems in large cities.
The other proof of the terror that some feel is the hardware stores throughout Spain, which have registered a considerable increase in their sales in the last weeks. People have lost their minds. The merchandise that we normally sold in four months has been exhausted in a week ", point out from Comafe, the
Cooperativa Madrileña de Ferreteros, which has a warehouse in the capital and another in Alicante, from which stocks are distributed throughout the country. The rumor of the blackout has spread since the Austrian Ministry of Defense issued a string of advice to the population in the face of a supposed 'blackout', (a term that refers to a large-scale power failure over several days or weeks).
The Austrian authorities publicly recommended to collect fuel, candles, batteries, canned food and drinking water, as well as to agree in advance with family and friends for a meeting point and to lay the foundations for a network of neighborhood cooperation. Austrian Defense Minister Klaudia Tanner said on October 29 that "The question is not if there will be a big blackout, but when" and he was charged with overseeing a series of military maneuvers and awareness-raising initiatives about what he claimed was "a real, though underestimated, danger."
However, although the Third Vice President and Minister of Ecological Transition, Teresa Ribera, has assured that the supply of electricity in Spain "is guaranteed" and that electricity generation practically doubles demand at peak times, the headlines of the ghost of the blackout in Austria have functioned as an apocalyptic alert for some Spaniards. There are completely disbelievers with the subject, but there are also those baptized as 'preparationists', who are stockpiling equipment "just in case", as some of them declare.
'Toilet paper effect'
Miguel Berbés, owner of a hardware store in Vigo, knows this well, where sales of camping gas stoves, flashlights and batteries have skyrocketed in the last month. «The kitchens are sold outWe have sold about 600 and I have an entry forecast tomorrow. If I can, I will bring all the ones that are in Spain for me », assures this professional in the sector, who feel the "anguish" at street level. "Customers are arriving from all the corners of the city and even from other municipalities. They have seen the ears of the wolf, is what they say, but this already comes from behind and there are people who have been preparing for a long time. I have been replenishing for the last month, "he says from the counter of his business.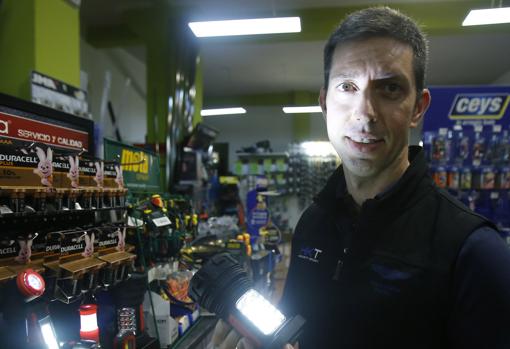 In addition to the long-awaited stoves, lanterns and batteries they have become the other objects of desire of the buyers, who when they go «they already take for themselves and for their families». Thus, in this olive hardware store they have gone from selling four lanterns in one day to selling thirty. "It is the toilet paper effect, the fear that the product is going to run out causes it to run out before its time. I will buy as many as I can, although the suppliers will limit our purchases, but if they let me bring 200, I will do it ", maintains the owner of this business.
«The word uncertainty is back on the street», Sums up this man from Vigo in the face of a fear that has moved from health to energy. "It is clear that the confinement has made us more forward-thinking. After what we went through, no one trusts anymore », ditch.
Rita, who lives in Reus (Tarragona) and prefers to hide her real name because she admits to feeling some shame with this issue, it has been days overwhelmed with a possible blackout. «At home we have everything electric. We could not be hot and I do not know what could happen, "he confesses with anguish.
What worries him most is the well-being of his two-year-old son and for this reason he has started to buy more diapers than the bill. Also toilet paper -reminiscences of the pandemic-, but its collection goes beyond hygiene products. This 35-year-old girl has reserved a space in the kitchen for a hypothetical emergency. "We have a special box with cans of preserves, milk, cereals for the child, jars of vegetables and other non-perishable foods. We also have more bottled water than usual. And because we live in a flat and we don't have more space … But at least we have some foresight», Remarks.
Fear led Rita, like other 'preparers', to go to the hardware store: «I bought a camping gas, because if something happened, at least we could eat. They sold me the last one they had left and told me that they no longer found them in 'stock' ». His uncertainty is such that he has come to discuss the matter with his family, with whom he has even addressed possible future scenarios. "We would go to live temporarily at my parents' house, in the village, because they have a fireplace and a catalytic stove," he explains. «I know I can seem paranoid but we also thought that nothing was going to happen with the Covid. We saw it far away and then look at how we ended up », he says.
City Boy Scouts
The numbers of the hardware dealers attest to the effects of scaremongering, but also attest to the growing sense of concern from the organizers of survival courses, which were previously confined to more rural settings. "Traditionally, what we did was teach training to survive in natural environments. Attendees were interested in the management of water, fire or having notions of cartography. But lately, we are seeing a higher demand from people who want to learn to survive in cities», Explains Ortega, from the Spanish School of Survival.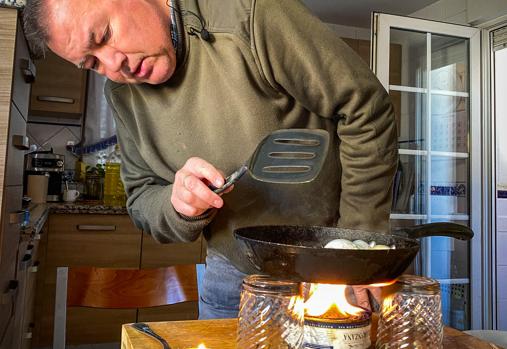 The profiles that require training cover all types of ages and social levels: «I have been called by concerned families and I advise them to go with all the members of the family nucleus: from the newborn baby, to the 80-year-old grandfather. Much knowledge is eminently practical and the children have a good time in the trainings, "reports this instructor.
What are people worried about? Being able to eat something hot in an extreme situation and have light. "With oil for recycling you can make candles that last between eight and ten hours, for example. We have huge energy sources in our homes, but we are unaware of them», Ortega tells the 'preparationists' who attend his courses with the aim of being able to come out successfully from an energy catastrophe in the city.
Consultations for survival courses have increased significantly throughout Spain. It is also attested by Javier Manzarbeitia, instructor of this discipline at the La Pinilla Base Camp Multiadventure center, in Segovia. «There is much more interest, but it is a somewhat nervous interest due to lack of knowledge», He confesses.
Unlike Ignacio Ortega, who does prepare the urbanite for disaster, the Manzarbeitia formations are for learn ancient techniques, such as making fire. This professional describes the confusing calls he receives, as part of a "spiral of madness", the result of misinformation and a collective psychosis that does not conform to reality. But also, he says, it is due to the irrational habit of emulate what the neighbor does, as could already be seen at the beginning of the pandemic.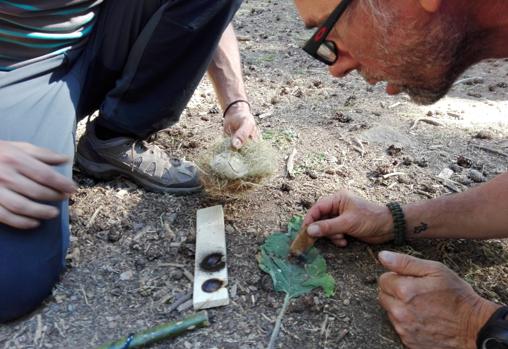 From landing to landing, the concern is spreading that the day will come when the light switch does not obey. They have also noticed it in the hardware stores of Toledo. Iván González, in charge of one of the best known in the city, affirms that he has an immense waiting list – of more than forty people – to acquire camping gas stoves, a product of which only a unit was sold from time to time. Although González believes in what the experts say, who assure that the possibility of this great electrical blackout is unlikely, in recent days many people have come to his establishment to ask not only about these stoves, which work with gas cartridges, but also by butane stoves or gas diffusers for paellas: "Anything that doesn't run on electricity", He says. His hardware store has also run out of flashlights and large batteries, which until recently were hardly in demand.
secret army
The 'preparationists' have more and more followers in Spain, an 'army' that stealthily supplies itself in case the 'perfect storm' finally arrives, the risk of which is denied by authorities and experts. There are those who are now more present than ever the motto of the 'Boy Scouts': 'Prepare'. The bible of the 'preparationist' starts from the maxim that it never hurts to have basic knowledge in case a misfortune should happen, but the madness begins when ordinary life looks more like a series of fiction than reality.
* Report prepared with information from: Patricia Abet, Anna Cabeza, Javier Ayuso and María del Valle Sánchez

www.abc.es