If the future of cars for personal use is going to be electric, the future of other vehicles should be too. Thus, the motor sector must move forward together towards a sustainable future that respects the environment, and this includes the fleets intended for the transport of people and goods. DeepWay, a firm backed by the Chinese tech giant Baidu, has decided to make the leap to the automotive industry hand in hand with Pininfarina to create the Xingtu, an electric truck which aims high and hopes to compete directly with the promising Tesla Semi from Elon Musk's company whose departure is expected in 2022.
The design proposed by the Italian specialist –artifice
of great Ferrari, Maserati or Cadillac models – shows a lightweight concept with a chassis that reduces wind resistance, which makes it stable and easy to handle, in addition, a hallmark of the house it is its elegant lines reminiscent of high-end vehicles and its aerodynamic approach with faired tires. From the images you can also see that both the front and the rear are equipped with an LED light bar.
This model is designed to be completely autonomous, although it has a cabin with two comfortable seats, a two-spoke steering wheel located in front of a screen that extends across the dashboard and is equipped with an intelligent voice assistant, as well as two screens located in the pillars that show the side of the truck (although it also includes the classic rear-view mirrors) and another on the windshield to offer all the necessary information to the driver without having to take his eyes off the road. What makes the difference with respect to the rest of the trucks on the market is that it also offers a rest area with a large sofa in which to relax while letting technology take control of the vehicle.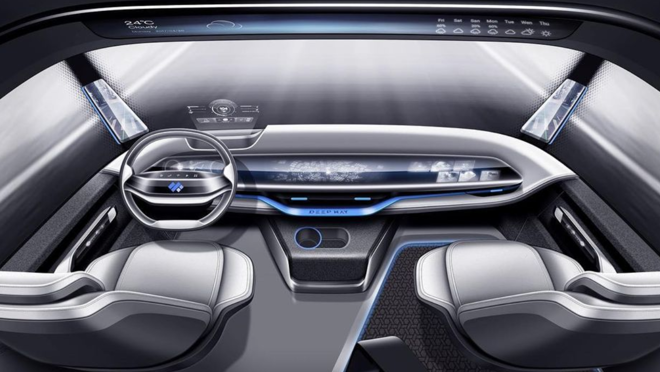 It also has 11 cameras on board, an infrared detector, five millimeter wave radars and a state-of-the-art LiDAR sensor, a system that allows to recognize obstacles and dangers more than a kilometer in advance. As far as technical characteristics are concerned, the Xingtu comes with a 450 kWh capacity battery that provides a range of about 300 kilometers with a full load of 49 tons. For recharging, you can choose to exchange batteries easily and quickly (about six minutes) or to wait an hour while it charges.
As futuristic as it may seem, it is not a concept, but it is expected that the production of this vehicle start in June 2023 and around 1,000 units are delivered in the same year. What they have not given details of is the price that this model will have.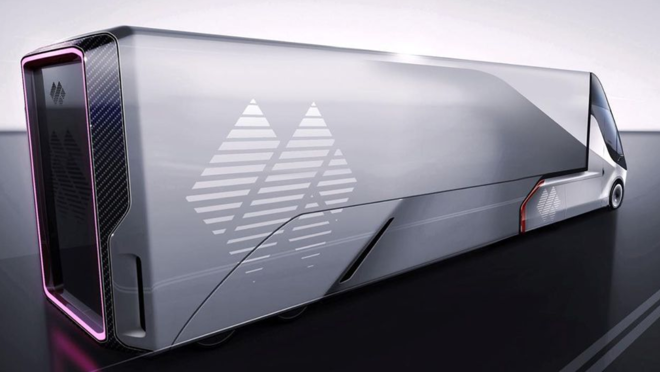 www.abc.es