Vitoria
Updated:
Keep

Two exhibitions in
Arts review what we could call 'The Basque School'. On the one hand, a selection from the center's collection under the title of 'One sky, eleven paths' takes 1977 as its starting point, a convulsive (or revulsive) year around the political, social and cultural movements in Euskadi. In this way, it reviews two decades of Basque culture, until 2002, ephemeris in which the center itself opens.
Oteiza's shadow
On the other hand, 'A place to think. Experimental educational art schools and practices in the Basque Country, 1957-1979′ is an exhibition that analyzes 20 cases that help to understand the peculiarity of what we all understand as the 'Basque School', and leaves the shadow even more visible
of the great Jorge Oteiza.
Based on a quote from the artist, who sentenced "we, who have neither a place of convergence, nor a simple place to meet to think, we cannot talk about research", the curators Mikel Onandia, Rocío Robles Late and Sergio Rubira They approach a reading that works very well in the room, structured as a real area to think, with small laboratories or simulated classrooms that condense valuable research work between pieces and documents that analyze the situation developed in the limited years.
This sample, which in montage is impeccable, original and legible, contrasts with what we could almost understand as a continuation (despite the fact that it opened earlier), 'Zeru bat', which is quite anarchic when the viewer tries to structure a correct reading according to its curatorial motive.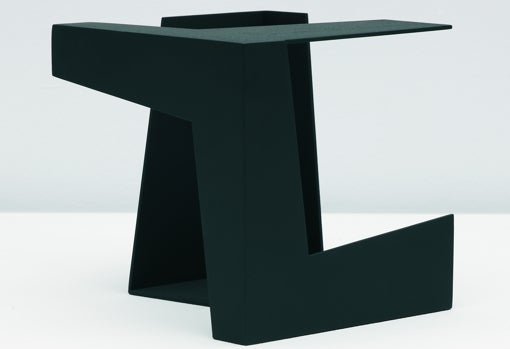 Also composed of magisterial pieces, in this case by Elena Asins, Pepe Espaliú, Oteiza himself or some young Manu Arregui The Itziar Okariz, among many others, worthy of mention, it is somewhat forced to undertake its reading as a political and social catharsis, or to pretend that the vehicular theme is so markedly autochthonous, since the problem analyzed in these two closest decades is common to political catharsis and society throughout the country.
The twenty sections that make it up, which deal with common themes such as the 'Wandering Academy', the 'Experimental School of Cordoba' or 'Team 57', together with the strictly Basque ones, around the educational and research problems that are common in different territories, helps to understand something that is still valid and in the process of being resolved in the 21st century: the need for research and training spaces for the exchange of knowledge. As a synthesis of both samples, it would be necessary to generate a semblance of its own around the importance of sharing and combining experiences.
Both quotes, finally, become heads and tails of a coin: one, focused on the strictly autochthonous from a global vision that imposes the vision on the local, and another more permeable, which does not elude the precise attention to Basque artists, some corners of the national scene despite having had a long journey and also being really prolific, such as Balerdi or Barrenetxea.
Emphasize that it is always healthy to rescue the Pamplona Meetings and the great work of the Huarte for creation, not only from Navarra, but for all of Spain, in a few years of authentic 'explosion' that positioned our country, despite being "strange moments", in large biennials and international meetings, with a list of winners that built the reading from here of what we assume as contemporary art.

www.abc.es