It was in March 2020 when the still unknown company Czinger Vehicles presented shortly before Geneva Motor Show 2020, whose celebration had to be canceled due to the pandemic, a prototype of a spectacular vehicle with impressive features that seemed to remain just that, in a futuristic concept of the many that can be seen today. Nothing could be further from the truth. Now that the health situation is gradually stabilizing, the Los Angeles-based company has announced that this design will be produced in a limited edition of 80 units with a price of 2 million dollars, 1.76 million euros to change.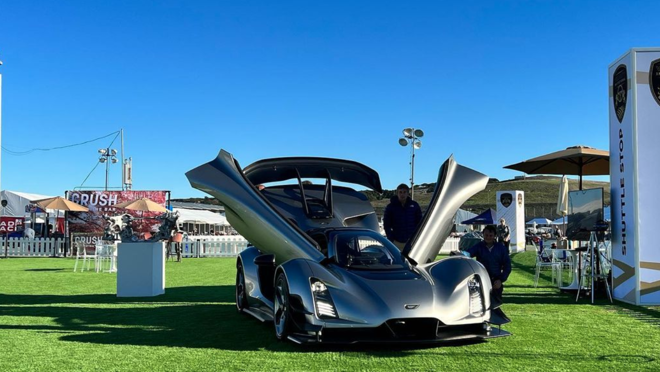 Sporty style and lines
flowing, this hybrid hypercar, baptized as Czinger 21C, surprises for many things, but, above all, for the technology used in its manufacture that has been carried out, in part, with Artificial Intelligence. What's more, its bodywork has been partially printed in 3D. A large part of the vehicle has been developed internally, reaching up to 500 patents, of which about 130 have been officially awarded and in its design has participated Dave O'Connell, Mitsubishi worker for more than 25 years.
The vehicle will be offered in two versions, a standard (weighing 1,183 kilos) and the Lightweight Track, which stands out for its carbon fiber aerodynamic appendages, its large rear spoiler and a weight of 1,151 kilos. In addition, from the little that has been seen of the interior, it can be seen that it comes with a driving position with a steering wheel placed in the center, in the purest Formula 1 style, and just behind a second seat, a combination very little used in series production cars.
As far as technical characteristics are concerned, this model comes with a 2.88-liter flat-blade V8 engine with twin turbocharging combined with an electric motor in each front wheel and two small battery packs derived directly from Formula 1 that are charged during operation via regenerative braking and a motor-generator unit. This translates into a power of 1,267 hp, which go direct to all four wheels through a seven-speed sequential transmission, and 847 Nm of maximum torque. Thus, it can accelerate from 0 to 100 in 1.9 seconds and reach a maximum speed of 432 km/h.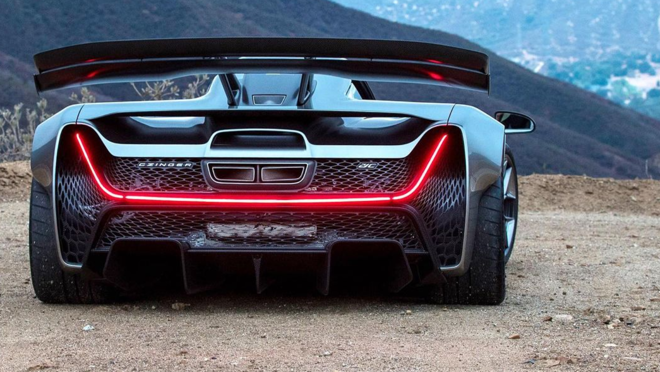 It is expected that the first units of this model, which is already approved, are delivered in 2023. In addition, from the company they assure that they are working on new designs that include a GT version, as well as other high-performance ones. This company promises to give much to talk about in the coming years by showing a revolutionary process of creating its vehicles that is carried out by its Divergent technology subsidiary.

www.abc.es