Updated:
Keep

Since Simone Biles opened up this summer at the Olympics about her mental health problems, this issue has gained special relevance and has gone from being almost a taboo subject to people losing their fear of talking about it and relating their experiences with it. in order to help other people who may be going through the same thing.
Thus, this Sunday's program dealt with mental health 'saved' with two well-known guests by the general public: Amaya Romero, from 'Operation Triumph', and Jaime Lorente, actor of 'The paper house'.
Amaya Romero, who has always been very vindictive, explained without mincing words to Jordi Évole how he lived through that post-academy period, in which he left the 'talent show' as a mass phenomenon.
"I was only 19 years old and when it ended I spent a year without being aware of what had happened to me," said the singer, who added that she actually "got carried away" and that she had the feeling that people "thought they knew me and He expected something from me that I didn't even know. I didn't feel understood."
The narration of Amaia she stopped in difficult chapters for her like when she landed in Barcelona, ​​where she realized that something "was not right" because the music was not what she had imagined. Hence, he confessed that it was not "complicated" to go to the psychologist.
"He's a kid, he'll get over it." SO MAYBE NOT, EH. #SavedMentalHealthpic.twitter.com/s1sUCiF8Zd

– Saved (@salvadostv) January 30, 2022
The singer stated that she has always been very "insecure" and that her participation in 'Operación Triunfo' further aggravated her problems, which came to light, especially when she was in the studio and began "composing with other artists », since it «always» made her feel «small», because she was afraid that they would realize that she was not worth it or «to be disappointed».
Amaia, also had time to speak in 'saved' about the impact of social networks and that's when she undressed her body and soul: "Sometimes I compare myself to other people and it makes me feel ugly, afraid to show myself because of what they might say." For the singer, the networks are "a pressure", for this reason, she has thought on several occasions to eliminate her profiles, although she never ends up deciding since she understands that it is part of her job. "Every day I think about taking off my nets, but in the end it is true that it is part of my job."
The anxiety of Jaime Lorente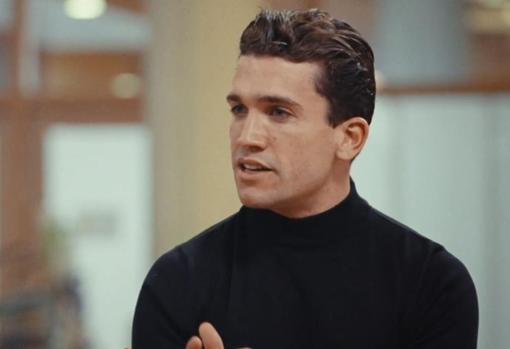 On the other hand, Jaime Lorente, who plays Denver in 'La casa de papel', stated that he has never come to understand that the gossip media worry about his life and follow him down the street taking photos of him. «I have never sold my life and it gave me a lot of anxiety. I felt my privacy violated, it was a horrible feeling," said the actor, who also confessed that at certain times he has been considered "a 'souvenir'" because they stopped him on the street and asked for photos, although he also made it clear that he had also arrived the "love of the people".



www.abc.es