The Gran Canarian palms
Updated:
Keep

Blocks of lava with bones embedded humans, this is a secret that has been undiscovered for hundreds of years and is one of the elements that leads to the La Cucaracha necropolis in Villa de Mazo (La Palma) in one of the most curious places on the island.
In this piece there are jaw fragments, ribs, pieces of long bones and spongy tissue. The dating presumably agrees with the La Malforada-Nambroque eruption (1050), which occurred on the Cumbre Vieja ridge. This means that this block was transferred from the Cumbre to the cavity of La Cucaracha, separated by some nine kilometers in a straight line.
This is one of the deposits strangest and most interesting of La Palma, as stated by the historian, archaeologist and researcher Jorge Pais.
It is a wide area in which the Benahoarites of phases I and II (the oldest) burned their loved ones for hundreds of years and that still keeps some unsolved mysteries. Among the most notable archaeological remains are some lava blocks inlaid with human bones, a unique case in the archeology of the Canary Islands.
So far, different theories have been put forward about these lava blocks, ranging from the existence of a nearby volcanic eruption that affected a preexisting necropolis and to the bodies that had been deposited there previously, that those remains were transferred from another place, specifically from the area of ​​the lava flows of La Malforada, next to the Duraznero crater (Cumbre Vieja) or even that the bodies they were burned in the same deposit.
To try to resolve this issue, Jorge Pais has worked together with the Doctor in Volcanology and member of the National Geology Institute-IGN, Stavros Miletlidis, in an alliance to carry out a investigation project that resolves the doubts that, at this moment, still prevent us from knowing what exactly happened with the bodies that appear cremated in this site.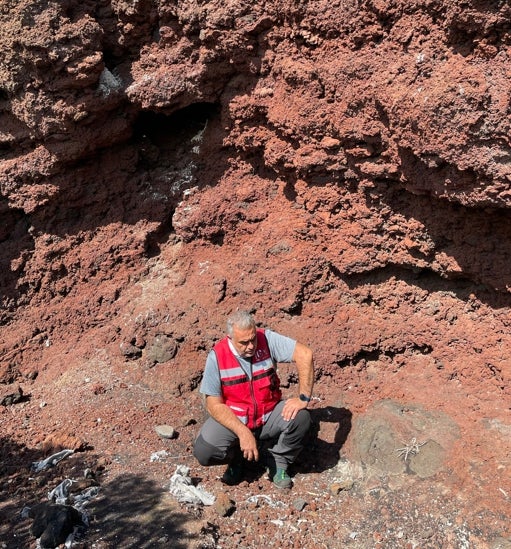 In addition to the bodies, numerous bodies have also been found in this space. vessels of Phase II, many of which are part of the permanent exhibition of the Benahoarita Archaeological Museum (located in Los Llanos de Aridane), which were part of the collection of Miriam Cabrera Medina. The excavations have been directed by Nuria Álvarez Rodríguez.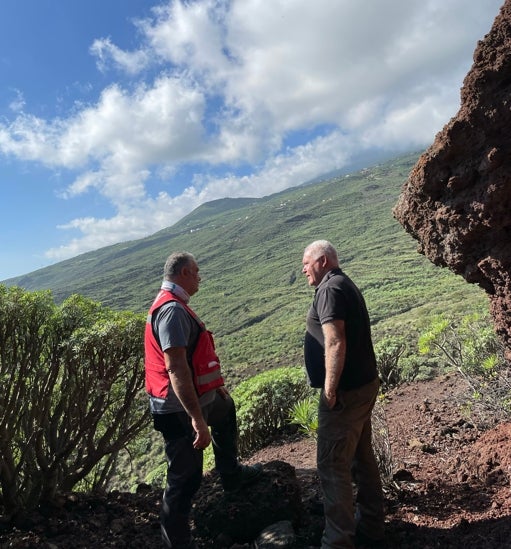 Bones from 1,090 years ago
The main piece of this deposit has some dimensions of 27 by 23 centimeters, and was found in the La Cucaracha Necropolis, in the Tabaibas mountain in the coastal area of ​​the municipality of Mazo. This piece, unique in the Canary Islands, is fundamental to find out if the lava buried an aboriginal cemetery, if they died during the eruption or were burned at the site.
The rock was found in an excavation on September 20, 1963 by Ramón Rodríguez Martín and Myriam Cabrera Medina and according to the Carbon 14 dating of the bones of the lava piece dating from 1,090 years ago.

www.abc.es