BARCELONA
Updated:
Keep

Full name: Maria Alcaide. Place and date of birth: Aracena (Huelva), back in 1992. Current residence: Barcelona. Training: Graduated in Fine Arts from the University of Seville, I studied a License in Plastic Arts at the Université Paris VIII and I have a master's degree in Research in Art and Design from the Eina school and the
Autonomous University of Barcelona. Current occupation: self-employed worker in group 861.
What are you interested in? I assume artistic practice from everyday experience, I do what I can with what I have, with what (others) have left over. But above all, I try to work on what crosses me from the economic and spatial limitations of my own body.
I don't usually stick to a specific discipline, but I try to create a different plastic universe for each project, looking for specific tools.
That's what amuses me the most. However, I can say that video and installation are a constant in my practice. There are processes of addition or subtraction characteristic of sculpture that are replicated in video montage and both languages ​​are very versatile for me, so they offer me many possibilities to talk about what interests me.
Humor, irony and criticism are also present in all my works and for me they represent the anchorage in the local. It is what contextualizes the piece at a linguistic, spatial and temporal level. I'm not too interested in universality, but rather what goes through the body.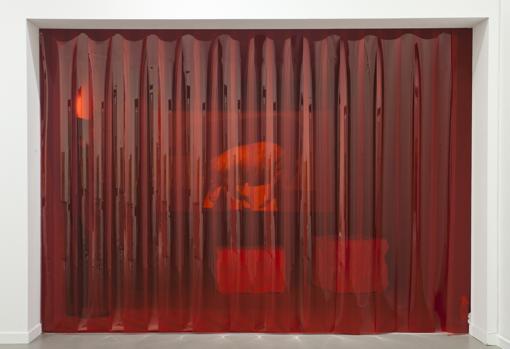 where does it come from Internationally, I have shown my work in Helsinki (Muu Kaapeli), Berlin (ACUD) or San Francisco (EAS, Reed College). My work has been awarded at Jeune Création and Salon de Montrouge 64 (Paris) and I have also enjoyed several residencies in Berlin (Agora Collective), Leipzig (LeFugitif) or Western Sahara (Artifariti).
I have participated in various collective exhibitions in the national territory, such as the Complutense Art Center, Can Felipa, the LOOP Barcelona fair, the
Fran Reus Gallery or in Dilalica. I received the 2021 Generation award and the 2020 LaCaixa Foundation production grant, as well as the Sala d'Art Jove creation award and the Injuve grant. I have also done residencies at Fabra i Coats-Sant Andreu Contemporani, La Escocesa, the Andalusian Center for Contemporary Creation, Bar Projects or Bilbaoarte. My latest individual projects have been exhibited at the
Angels gallery and in the espai Rampa de La Capella, in Barcelona.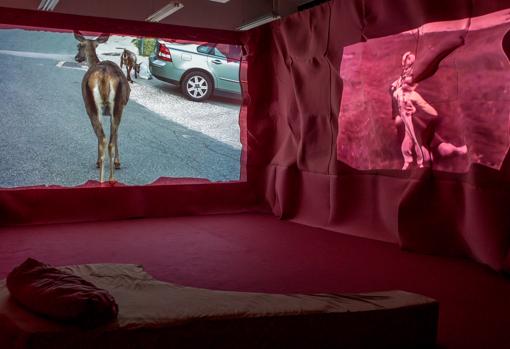 He knew that he would dedicate himself to art… When I got out of Fine Arts and I didn't have any recognized technical aptitude or degree that would give me the option of having a good salaried job. I had nothing to lose, so I started working on other things to survive while doing projects.
In 2019 I was able to survive a few months with the sale of some pieces, and just when the fun began, in 2020 the pandemic arrived. If I'm honest, I think that dedicating oneself to art has more to do with how we transfer the methodologies of art to our daily lives than with producing objects and projects. I learn much more from people who "have art" than from people who do. That is dedication.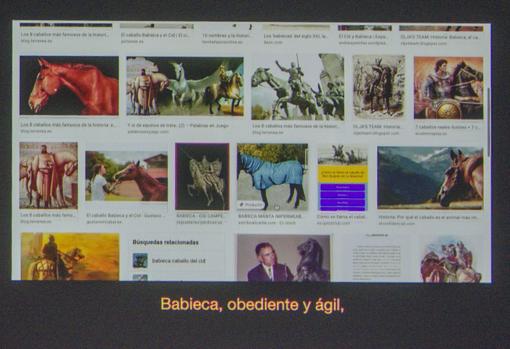 What is the strangest thing you have had to do in art to "survive"? The truth is that I have not had to do very strange things in the artistic field, but rather in the field of food work. Once I worked on protocol in a very important congress and my job was to present great businessmen to the delegations of the different countries. There was a wonderful 'catering'. There were also people who could not reveal their real names due to security, secret services… It seemed like I was in a Hollywood movie and I had the power because I had the list of contacts. I got there by chance but it was the best paid job of my life.
I also worked at El Corte Inglés and that was more of a comedy of intrigues…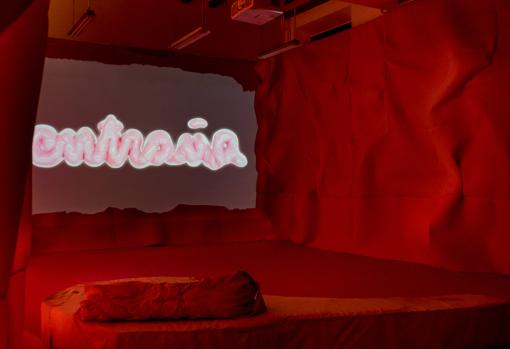 Your "virtual" self. On Instagram I'm @ridimeid; On Facebook, María Alcaide, and in the vastness of the internet you can find me here:
https://mariaalcaide.com/. Instagram is what connects me to the art world. I am very inspired by what is done outside of Spain and in more independent spaces. From time to time I listen to podcasts like 'Deforme Semanal Ideal Total', which accompany me in the studio. I also like going to online film festivals, it's much more comfortable and you can choose à la carte which films interest you the most.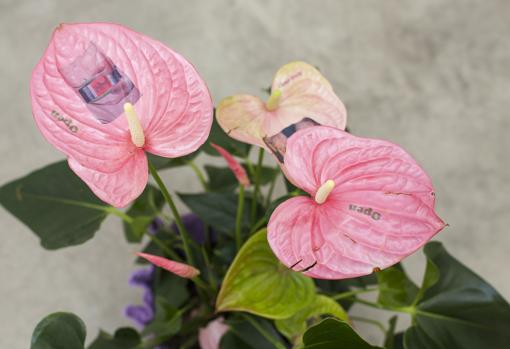 Where is he when he's not making art? I'm setting up a feminist book club with my friends from town called "Cake & Cock Tales." The idea is to have cake and cocktails related to the book that we have to talk about in our meetings, as pro ladies.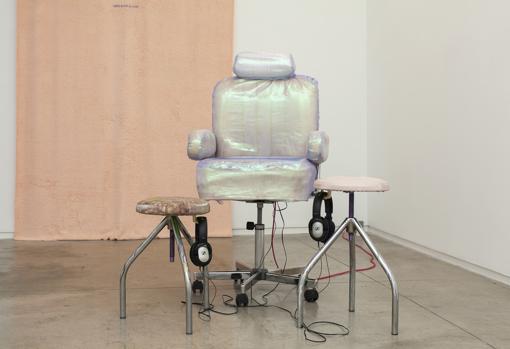 You'll like it if you meet…
I am interested in the forms of young artists on the international scene such as Pauline Curnier Jardin, Shana Moulton,
Meriem Bennani, Hanne Lippard, Tabita Rezaire, Sara Sadik or Chrystele Nicot, although not everything is looking out. I also feed on artists who have to do with my origin, such as Pilar Albarracín or
Mary Canas, as well as a long list of colleagues who, by going a little further along this path, have helped me to continue doing.
It is very difficult to highlight artists of my generation because we are all working at the same time, as we can and from where we can. It's not that I don't want to get wet, but I think that naming my friends here is unsupportive of an entire generation that is going through a very difficult time.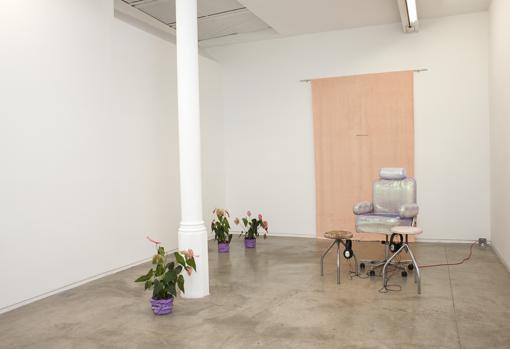 What is he up to now? On January 28 I opened the exhibition "It is not typical of this time" in the
Las Cigarreras Center of Alicante. On February 16, we inaugurated "Yupi", the winning project of "Curator Wanted" at the Sala de Arte Joven of the Community of Madrid, and on March 4, an individual exhibition at the CajaGranada-Memoria Cultural Center of Andalusia.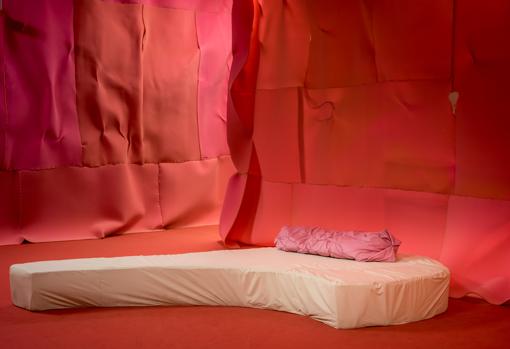 Favorite project so far. "Carne de mi carne" is a long-term project that has allowed me to grow professionally in the last two years. Thanks to 'Generaciones' and the La Caixa Production Award, I have been able to develop the first two parts of it with the financial resources and the time I needed. It has also helped me to better understand my surroundings, my origins and my family, but above all it has meant a lot to me on a personal level.
Especially the central chapter of the project, "Carne de mi carne: Entraña", has allowed me to mature a lot on a technical level, resulting in a two-channel video-installation with more than 70 minutes of final assembly and a hand-sewn foam structure. of more than 100 square meters. More than an artistic project, it is a vital project, and I am sure that it will continue to grow when my body and resources allow it.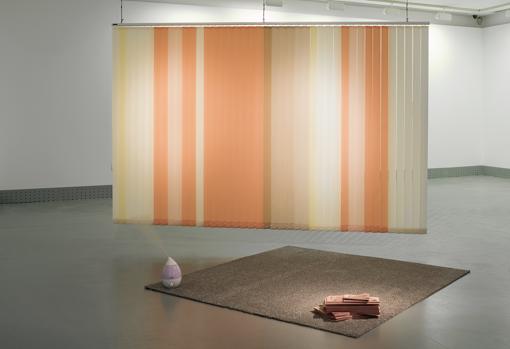 Why do we have to trust her? I think we should have more trust in artists who work from a critical perspective but also enjoy developing more plastic aspects of our work.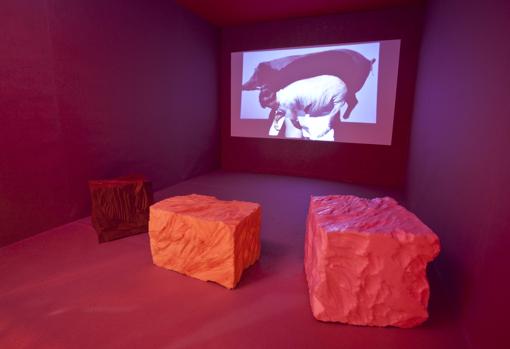 Where do you see yourself a year from now? Hopefully on vacation! In this guild it is difficult to manage rest times….
Define yourself in a stroke.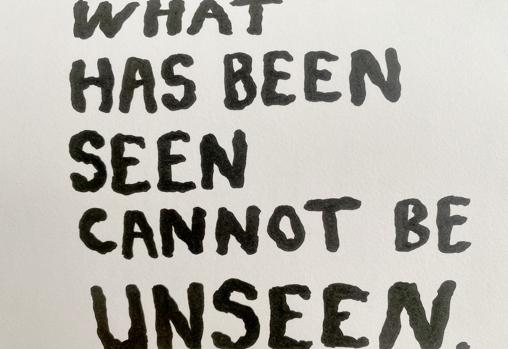 To whom would you yield the witness of this interview?
To Abel Jaramillo.

www.abc.es