Updated:
Keep

The unfortunate statements made by Kiko Rivera in the magazine 'Readings', in which he confessed to hitting his sister when she tried to commit suicide, are costing the DJ a lot. The son of Isabel Pantoja was going to enter to live for a few days with the contestants of 'Secret Story', an excuse to give a boost to the 'reality' audiences. In the end, the massive outrage of viewers expressed through Twitter, along with threats of 'boycott', forced Telecinco to cancel your visit to
'The house of secrets'.
However, despite the media commotion caused by the harsh words of Kiko Rivera in the magazine since its publication last Wednesday, the chain of Mediaset had scheduled his participation in the 'Deluxe' this Saturday, February 5, as announced in the 'The AR Program'; an interview that, finally, they would also have been forced to cancel.
And it is that, as it happened with 'Secret Story', social networks have called en masse for a 'boycott' of 'Deluxe Saturday' using the 'hashtag' #KikoRiveraFueraDelDeluxe.
Never seen in the 'Deluxe'
It should be noted that the consequences of vetoing the singer are also truly unprecedented, since it is the first time that the program has been left without a powerful guest as a claim. With which, although the future of
Kiko Rivera is one of the hot topics of the night, they have dispensed with his quoted intervention.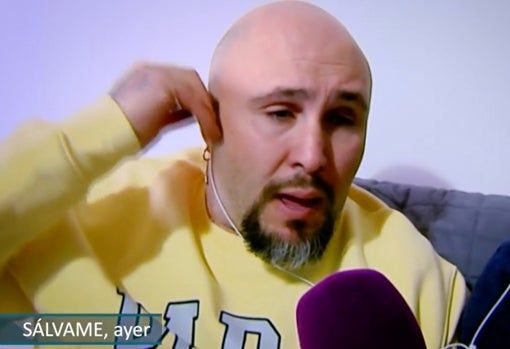 Nevertheless, Mediaset could not continue to tighten the rope after the controversial intervention of the tonadillera's son in 'Save me', this Friday February 4th. Rivera entered the evening program by telephone in order to justify himself for his words, a gesture that has not gone down well with the program's followers, who have charged against the television space that has served as a loudspeaker. In that participation, the musician has admitted the mistake of telling something so personal, but has clumsily tried to justify himself. «When one is hot and they ask you questions or affirmations as they did to me in this case, perhaps everything that has happened could have been with me, the mind sometimes betrays you and in this case it has».
In addition, he has assured that "I have apologized to my sister and also to the people, through a statement", although he complains that terms such as sexist and abuser have been called. «I have made the mistake of telling something that I should have kept quiet, sometimes the mind betrays you. I didn't know it could get to this point," he insisted. 'Save me', although he has shielded himself in the interpretations that each one wants to give to the headline. «The magazine has done its job, but it is true that when it is reflected and written it is perhaps different from how I wanted to tell it».

www.abc.es