Toledo
Updated:
save

The "El Torrao" farm in La Guardia (Toledo), a place where more than 30,000 olive trees of three varieties spread over more than 300 hectares, is where the oil is made To the Soul of the Organic Hojiblanca Olive Tree. This liquid gold is what has allowed this small family business to make itself known in the world, and even more so after the last recognition, since it has been chosen among the 10 best worldwide in the recently published fifth edition of «Evooleum World's Top 100 Extra Virgin Olive Oils»(Grupo Editorial Mercacei), which compiles the 100 best extra virgin olive oils of the year.
"It has been a great surprise," says Clara Madrid, head of Al Alma del Olivo, who acknowledges to ABC that "it is a joy that all the work has its reward and to obtain recognition for a product that you put on the market." Thus, driven by the concern to make their own high quality oil, is how the idea of ​​this mill was born. It was in 2016 when the oil mill located on the same farm was launched, grinding more than half a million kilos of olives and obtaining an oil that began to obtain various national and international recognitions, such as the one it has now achieved.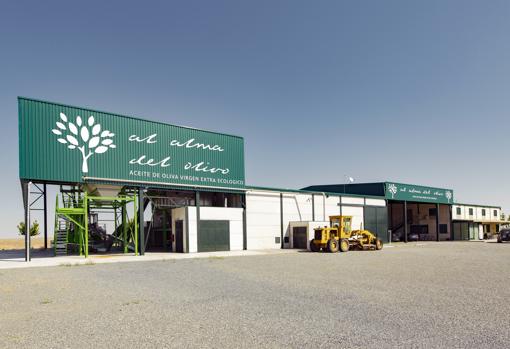 Clara Madrid It highlights that all the oil they make comes from the olives of the more than 30,000 olive trees on their La Guardia estate, of three varieties: Picual, Cornicabra, which is typical of the DO Montes de Toledo to which this mill belongs, and the Hojiblanca, with which its recently awarded Al Alma del Olivo oil is made. And since its inception, he assures, they have opted for "an ecological agriculture, respectful with the environment, avoiding the use of herbicides, pesticides and pesticides, obtaining a healthy fruit and without residues." Of course, all this in state-of-the-art facilities, which have an oil mill patio, production area, packaging and storage area, where they make their organic extra virgin olive oil.
Other recognitions
Among some of those awards achieved by Alma del Olivo oils, is the second prize for its Cornicabra in the DO Montes de Toledo contest; those who have obtained in the Grand Selection Awards granted by the Government of Castilla-La Mancha; two gold medals at Ecotrama in 2020 and another award at Biofach in 2019 for its already well-known Hojiblanca Ecológico. This is a very special oil of great aromatic intensity, with an early harvest, which favors that intense presence of fresh fruit aromas, highlighting its aroma of aromatic herbs.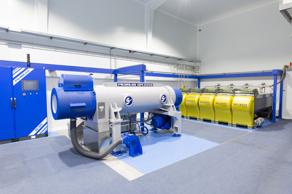 All this serves the head of the Al Alma del Olivo oil mill, of the Toledo municipality of La Guardia, to recommend its organic extra virgin olive oils, which are defined by it as «100% healthy natural juices that generate many benefits for health and with a traceability that passes all quality controls. In short, liquid gold that goes directly from the field to the home.
See them
comments

www.abc.es