Updated:
Keep

Iconic Sevilla Fest is the new "boutique" festival in Andalusia. A whole commitment to combine heritage and gastronomy, together with the opportunity to enjoy one of the pleasures that the pandemic took from us and that now returns: live music. From September 22 to October 10, in the Plaza de España in Seville as the stage, we will be able to enjoy some performances by iconic artists such as Raphael, Mónica Naranjo, Carla Bruni, Zucchero, Rosario Flores or India Martínez, as well like groups as recognized as OneRepublic, SFDK or the Gipsy Kings.
Javier Esteban, director of Icónica, is the musical promoter at the head of Green Cow Music and has extensive experience organizing large projects, such as Caravan Fest, in the Seville gardens of the Andalusian Center of Contemporary Art, or the performance of Jennifer Lopez in the Marenostrum Festival. We spoke with him to learn more about each of those details that make this event integrated in the María Luisa Park in the capital of Seville different.
Why the Plaza de España?
I confess that it is something that I had always had in mind. As a Sevillian, I think it is, without a doubt, the place of greatest impact for everyone who visits us. Without ceasing to surprise, everyone is waiting for the Giralda, the Torre del Oro or walking through the Santa Cruz neighborhood … but when you take someone to the Plaza de España, the surprise is maximum. For me it is one of the most beautiful places in the city and with a unique charm. Each concert will be a unique experience for both the audience and the artists.
In what context was Icónica Sevilla Fest born? What qualities does Seville bring to host for the first time a festival labeled as a boutique?
Iconic was being planned since before the start of the pandemic, which has ended up being born at a key moment, with the task of reactivating excellent cultural tourism, and that the city and its visitors actively enjoy two gems: the Park de María Luisa and its Plaza de España. Thinking boutique, I believe that Seville has everything to push it to be unique and, at the same time, to become a benchmark in a short time, both for its movie location, such as the Plaza de España, as well as for its climate and the character of its people, who like to enjoy themselves and are the best ambassador for the Festival. We are facing a perfect combination to sell unique and quality experiences.
Icónica will bring together Mónica Naranjo, Rapahel, OneRepublic and Zucchero, among others. Was it difficult to set up the schedule for the first edition?
In the choice of programming, only one main line has been and will be drawn: maximum quality. Pop music, French chanson, hip hop, flamenco, opera … The objective is very clear, because we want to offer a premium experience for all audiences, through real icons, references within the world of music.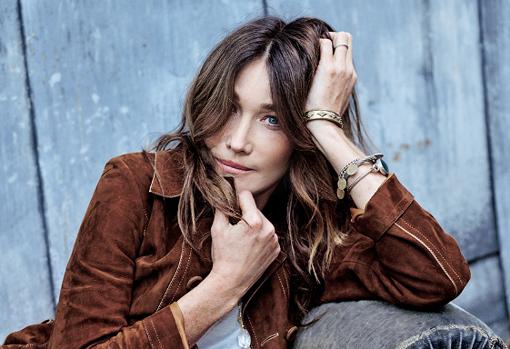 What does this event bring to the city?
We want to set Seville on the mental map of the great international artists. Boutique festivals are already a reality throughout Europe and tours in this format are becoming a trend. Seville, with Icónica Sevilla Fest at the heart of it, becomes a perfect combination that I think few artists will be able to resist, since the work is unison so that it becomes a reference event at a European level from its birth.
Seville is a cultural and tourist capital, we are not going to discover anything in that regard. Our proposal is to unite this in an annual appointment and do it with a production that will spare no effort so that everything shines at its best. We think about every detail of the spectator's experience that they come to enjoy, but in the same way about the artist's: singing in the Plaza de España is going to be, for sure, a unique moment for artists.
This event brings together various ingredients such as natural and monumental heritage, quality music, even gastronomic touches. How is it all shaped in one single appointment?
At Icónica, a high-quality experience is offered for all audiences, in which you come to change your rhythm, to enjoy a very special afternoon and evening. We propose that the public arrive before the concert and sit down to enjoy the natural environment of the María Luisa Park to taste a glass of Andalusian wine, or a bite from one of the various restaurants present in this green lung of the city. This time of enjoyment, in addition, will be enlivened by emerging artists and will serve to breathe and prepare the mind to live a great concert, which will take place in a Plaza de España decked out for the occasion with a light show that, I am sure, will be a big surprise
Are there horizon goals already on the minds of Green Cow Musica and Concert Studio for other editions?
Of course. This is a race that we started this year, with our mind set on an annual appointment with a long pending journey. What's more, although part of the team is working intensely on this first edition, so that everything is ready and surprising, another part is already working on the one for next 2022, which I can already tell you about… it will be very popular.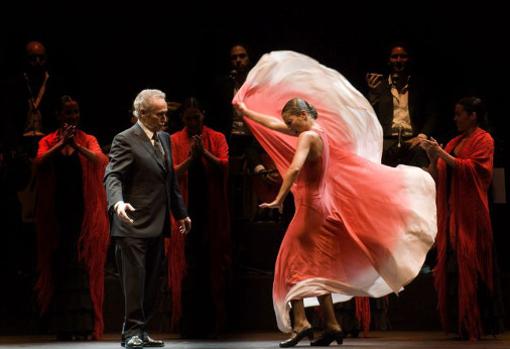 In the middle of a pandemic, what measures does the festival propose to showcase that safe culture?
I believe that the culture in general is strictly complying with all the established protocols and it is something that could not be otherwise. From Icónica we are working side by side with the Seville City Council and the Andalusian Government, so that the protocol is correct at all times and the public enjoys, as it deserves, in a one hundred percent safe way. Music will always be the best medicine for the soul.



www.abc.es