Madrid
Updated:
save

Jose Maria Aznar Bottle, son of Jose Maria Aznar, next to Scott Swid, has bought the Monaco-based Formula E team ROKiT Venturi Racing, while the team manager Susie Wolff and the founder Gildo Pastor they maintain their position. The new ownership structure and investment underscore the team's continued positive momentum since Wolff took office in June 2018 and signifies the start of a compelling new era for the team.
With decades of experience in global investments, Scott and José will come together in this effort to bring a new perspective to the Monegasque brand. The investment is also a testament to the continued progression and business appeal of ROKiT Venturi Racing and the Formula E World Championship as a global business platform. What's more, the team will continue to race under the Venturi name and will continue to be based in Monaco.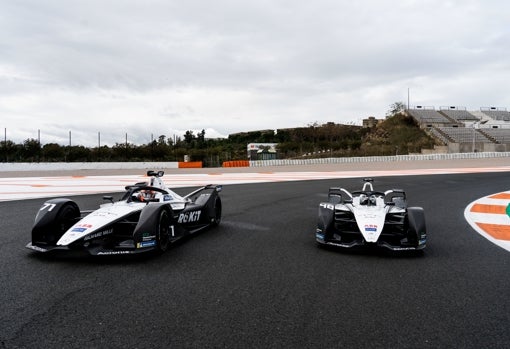 "I have had a unique perspective on Formula E since its inception and I was captivated by the vision of promote a more sustainable future through electric racing right from the start. My first real experience of Formula E was at the end of the inaugural season at Battersea Park in 2015 and I could feel the appeal immediately. Even back then, he had a feeling that this was something incredibly special that had the potential to be unstoppable, and he was right. What Alejandro and his team have done has fundamentally changed the way people think about electric mobility. Gildo was at the forefront from the beginning and his intuition to bring Susie to the team was correct, "explains José M. Aznar, Managing Partner of ROKiT Venturi Racing.
"We are investing at a critical moment in the short history of Formula E and, although there are much potential for further development and business expansion, one of the priorities should be a better partnership between sport and teams. Collaborating with Susie and Scott, my longtime friend and mentor, is a great joy for me personally and I look forward to seeing what we can accomplish together, "he adds.
For his part, Scott Swid, President and Managing Partner of ROKiT Venturi Racing, says that "initially, we were looking at Formula 1 from an investment perspective, but it is understandable that José is a great believer in the potential of Formula E and I introduced Susie. From our first meeting, I was able to see the unique business case that the sport and the team present. Investing in Venturi, with its legacy as an original team guided by visionary Gildo Pastor, and competing in an exciting sport that promotes global sustainability and pioneering electric mobility is a great opportunity.
«All the forward-thinking corporate boards in the world are aware of the importance of sustainability and they are looking for ways to invest in their future. Formula E is in its middle stage, having successfully overcome the obstacles of its initial period, "he concludes.
See them
comments

www.abc.es