Updated:
Keep

The first pair of shoes I wanted and got my mother to buy for me were white clogs more appropriate for one of the ABBA singers than for a four-year-old. I had seen how my six-year-old older sister wore clogs made with a curious multicolored patchwork in shades of ocher with panache. For those of us who were girls in the 70s and have always continued to use them, there is good news: clogs are the hottest shoes again in 2021.
The beginnings of clogs were in the Netherlands during the 13th century, more in response to the need for stability and protection that local farmers had during their work, than as a type of desirable footwear.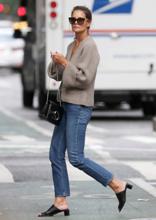 From the farmers and dairy farmers who worked on the humid and flat lands of Holland, the invention passed to the French provinces of Brittany, Jura or Haute-Savoie, as well as Alsace and other neighboring regions, where the most elaborate examples of this are found. type of footwear, combining leather with polychrome drawings, although clogs were initially a crude and unrefined accessory, that in nothing could compete with the pointed and sophisticated shoes of the medieval nobility.
In Spain, the clog like footwear for the peasant was used for centuries in Galicia, Asturias and Cantabria, often with engraved drawings and through wood to increase its stability on mud and wet lands. Later, the clogs and their curious sound on the ground began to be used in typical dances of the area of Denmark and Scandinavia, from where they spread already in the century XVIII to the United Kingdom, Ireland Y USA.
During the twentieth century, After decades of disuse, clogs reappeared in the European and North American wardrobe of the 60s and 70s. Such particular footwear was recovered by elite models, famous singers and fashion magazines, being for the most part manufactured in Sweden and Norway. Often paired with mini dresses, long flowered skirts or elephant leg pants, they soon delighted young people around the world.
In full year 2021, Hermès has walked with simple and very austere wooden and leather clogs with studs, Gucci gives another twist to his eternal 'clogs', opening them at the front and filling them with drawings and metallic bits. Isabel Marant has created its own version while Louis Vuitton He has accompanied them by his famous 'Monogram canvas'.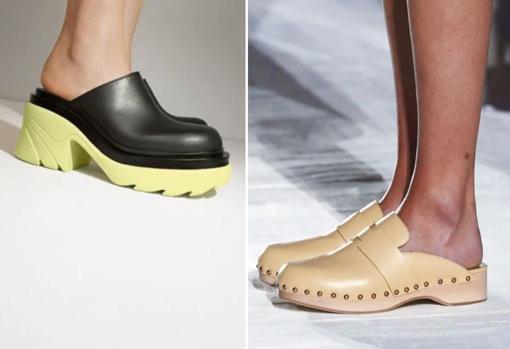 But perhaps the most curious have been the 'Flash Clogs' by Bottega Veneta, which have taken their inspiration from the 'supercars', with a futuristic design in three models: to the knee, to the ankle and as a clog, always with the curious rounded tip of the house.
See them
comments



www.abc.es