Machu Picchu Train, by Inca Rail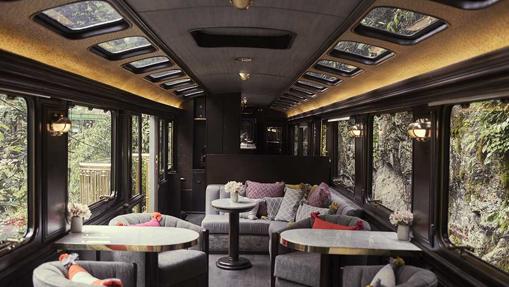 Discovering all the wonders of the modern world is one of the essentials of every travel lover, so this train is a basic to include in every traveler's list. The Machu Picchu Train by Inca Rail offers the only private service to this Inca citadel.
In addition to having a high-class area, the train offers The Private, an exclusive car where you can enjoy, with your family, a spacious lounge, bar, premium drinks, a 3-course gourmet menu and even live music. And to enjoy the incredible Peruvian landscapes, nothing like your open balcony.
As part of the onboard experience, The Private also offers personalized cooking classes in which you learn to prepare typical dishes of the country. To know the price of this option it is necessary to contact through its website. The price of first class tickets starts at 250 euros.
The Presidential Train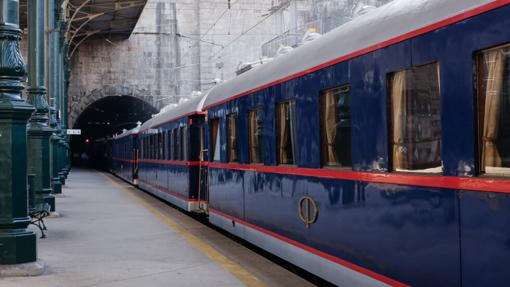 Built in 1890, the presidential train that is made up of five cars of pure luxury transported, in its day, presidents, heads of state, kings and popes. In 2010 a restoration was carried out in which the furniture and charm of the time were preserved and became an icon, a jewel of the Portuguese railway heritage.
Departing from São Bento, Porto, the route includes a gourmet meal and pairing with the best wines in the country, stop at Quinta do Vesuvio and Port wine tasting and entertainment on board and after-dinner drinks. They offer different packages to enjoy the trip and the country.
The one-day pack costs 750 euros per person.
Maharajas Express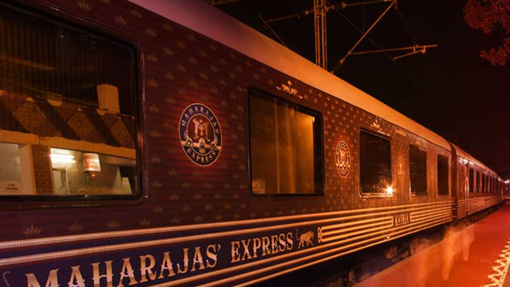 This majestic train, with 14 cabins named after precious stones, has been the winner of the World's Leading Luxury Train award at the World Travel Awards from 2012 to 2018.
Located in India, The Maharajas Express has four routes that offer insight into the country's rich cultural heritage through cultural immersions. Excursions to national parks, folk dance performances, visits to palaces and guided tours of World Heritage sites are some of your options. Its routes have departure or arrival in Delhi and offers packages of 4 and 7 days.
For example, The Heritage of India, departing from Mumbai, tours Udaipur, Jodhpur, Bikaner, Jaipur, Ranthambore, Fatehpur Sikri, Agra and Delhi and its price ranges from the 5,240 euros for the deluxe cabin up to the 19,585 euros for the presidential suite, which occupies an entire carriage and has two bedrooms, a living room, a dining room and a private bathroom with a bathtub.
Twilight Express Mizukaze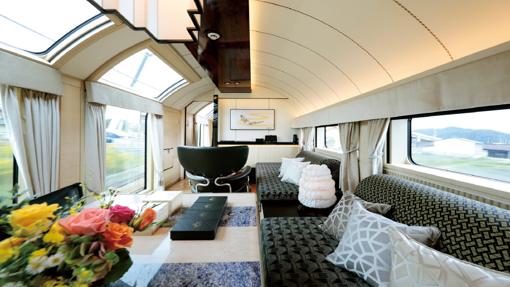 Discovering the history and charm of Japan from the comfort of a five-star train is possible thanks to the Twilight Express Mizukaze, a train with a nostalgic design, Art Deco-inspired interiors and decorative touches from the regions included in the routes, as well as a relaxing and evocative atmosphere.
Admire its breathtaking landscapes from your wagon with panoramic views and taste haute cuisine from top-level chefs are some of the options it offers. The suite, which occupies a full carriage, has a private balcony, dining room, bedroom and bathroom with bathtub.
This amazing train offers up to five two-day routes with departures at Osaka, Shimonoseki and Shin Osaka stations. Tickets can only be purchased once you are in Japan.
The rates for the suites start at 6,700 euros.
Majestic Imperator, train deluxe Austria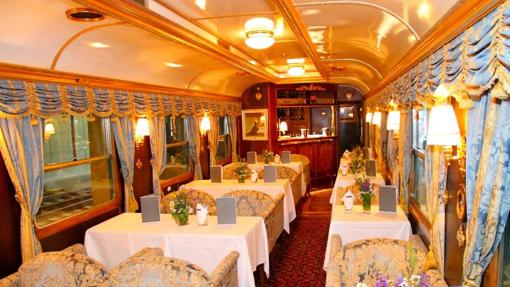 Inspired by the trains that were built for the delight of European nobility, The Majestic Imperator offers a luxurious steam train ride through picturesque landscapes and magnificent cities.
Inside, high-quality fabrics with decorative elements, majestic bronze lamps and even personal belongings of former emperors add an aristocratic touch.
And to make them feel like one, passengers are greeted at the station with a red carpet and a glass of sparkling wine. It offers different routes, such as a guided tour of Hof Castle from € 279 per person or a trip from Vienna to the Austrian town of Semmering for € 265 per person.
The train can also be rented for special occasions, such as a wedding or other event.

www.abc.es