VALENCIA
Updated:
Keep

The global Y Telefónica Tech, Telefónica's digital business holding company, have reached an agreement for the acquisition and installation of a total of 150,000 SIM cards with Narrowband IoT (NB-IoT) technology to increase the power in the communication of data from 450,000 smart meters of domestic and industrial water. They will be installed in the whole of Spain where the Valencian company operates and provides its services and will benefit more than three million customers.
Currently Global Omnium, through the data analysis platform GOAigua, translates the consumption information of its customers into a wide catalog of services. Noteworthy are notices of increases in unusual consumption, alerts for water use in homes if they should be closed, such as those for second homes, possible interior leaks, or social emergency alerts if there is no consumption in homes with people living alone.
Operational advantages of the technology
In addition, there are operational advantages such as the possibility of dealing with incidents remotely or reading consumption without travel or inconvenience to the customer. According to sources from the Valencian company that presides Eugenio Calabuig, it is «a complete catalog of pioneering services in the sector that ultimately seeks to avoid water losses, increase hydraulic performance and advance sustainability policies mainly linked to saving water and CO2 emissions by being able to detect possible anomalies in consumption and be able to apply predictive maintenance techniques ".
The objective pursued The global is to have the communication structure that allows it to universalize the entire catalog of services that it currently provides to all its clients, even in areas that do not have their own communication infrastructures.
As explained by the company, thanks to the agreement with Telefónica Tech Two objectives are achieved: increase the frequency of access to information on consumption from daily to hourly and, on the other hand, universalize the advantages of these services to all customers regardless of where they reside and without the need to deploy communications infrastructure.
Global Omnium is committed to connectivity Narrowband IoT deployed by the Spanish operator for being a guarantee of quality and efficiency for massive deployments and long-term comprehensive projects in order to achieve a reading profile with 24 hourly records, access to remote readings in areas hitherto unthinkable and the extension to twelve years of the useful life of the meter batteries.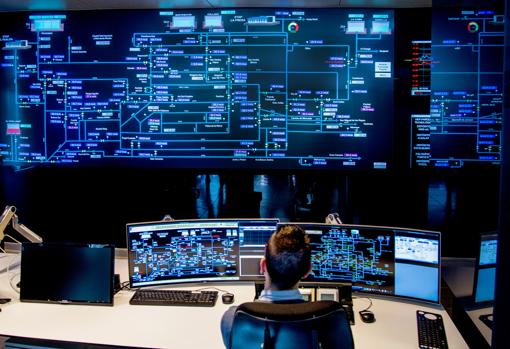 Dionisio García ComínCEO of Global Omnium, highlighted in this regard that "the commitment that we have been developing for more than 10 years to unite water and technology to offer sustainable water management and the best services for our customers. In this sense, Telefónica Tech is a good ally to successfully complete the implementation of this network of new generation smart meters in the whole of Spain ".
Furthermore, «the connectivity narrowband IoT It will make it possible to democratize the service by being able to extend it to other cities and towns where the existing technology up to now made it necessary to deploy its own infrastructures.
Gonzalo Martin-Villa, CEO of IoT & Big Data at Telefónica Tech, assures for his part that "telemetry has been consolidated as a key service to optimize the water sector. We are very proud that Global Omnium has trusted us to implement our IoT technologies, which allow us to make exhaustive analysis of readings, warn of unusual consumptions and establish, based on data, policies that contribute to sustainable development. It is, without a doubt, a very relevant project due to its disruptive and transformative nature ".
This renovation project of the water meter park will allow The global advance in the fulfillment of the ministerial order that obliges to replace before 2025 all the water meters of the Spanish territory that are more than twelve years old, in order to guarantee the accuracy in the readings and save water.
See them
comments

www.abc.es