Updated:
Keep

From 2016 to December 2020, Beatrice Vio (24 years old, Venice) did not lose any duel in international competitions. He is in the final in Tokyo 2020, with the aim of revalidating the fencing gold that was already hung in Rio.
He is one of the biggest stars in his country, one and a half million followers on social networks, at the level of Federica Pellegrini in swimming. But she decided to bet on fencing since she saw a practice while she was going to her volleyball class.
At eleven, everything changed. At least that's how she thought it when she had to spend a hundred days in the hospital after falling ill with meningitis. The consequences could have been devastating, but the doctors managed to save his life. Not like this the four limbs, which had to be amputated.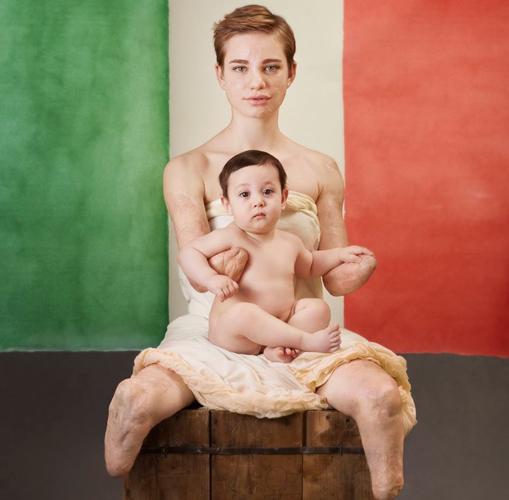 By 2010, two years after being left without hands and feet, the love for fencing had not disappeared. And with prostheses specially designed for her to be able to grasp the foil, she began her sports career in seated fencing, the one that has offered her the most success, the one that has made her live the most adventures, the one that has made her one of the most famous faces. of the Paralympic world. This modality, in addition, provides a nuance that fits wonderfully with its character of self-improvement: «In standing fencing you can move away, in a wheelchair you cannot. You have to stay there. You cannot turn away. You can't be afraid», Left as a philosophy in a talk with the Tokyo 2020 media.
In 2011 he joined the national team, and did not participate in London 2012 due to lack of experience, but he was already part of the spirit by doing one of the torch relays, representing future Paralympic athletes. From that moment on, Vio has conquered all possible titles: 64 international medals between European and world tournaments (30 golds, 5 silvers, 4 bronzes), with five consecutive world titles, which leave the score for the whole year. In Rio 2016 he won the individual gold and the team bronze.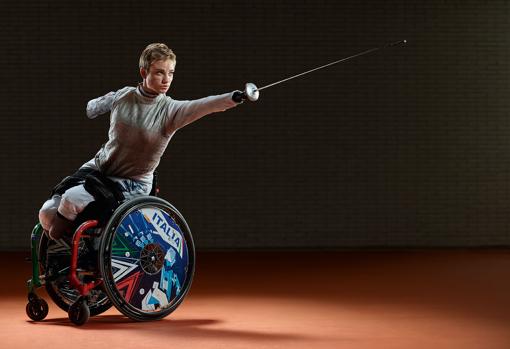 As recognizable and recognized in her country as she was, the Italian government chose her as one of the members of a select group of people who would parade through the White House to dine with former President Barack Obama. Saw, true to his contagious easy-going character, thought it was a joke. But no.
Meanwhile, in his life outside of sports, he graduated in Communication and Graphic Arts in 2016 and wanted to do more with his life than win medals: give them to others. He created an association to promote sports among children with disabilities. In 2020, she was one of the protagonists of the Netflix documentary 'Raising Phoenix' about the Paralympic world. He participated in the Italian dubbing of 'The Incredibles 2'. Incredible like her.
See them
comments

www.abc.es