Updated:
Keep

After a certain age, most people like have a more youthful appearance. Although surgery and aesthetic medicine are an option to achieve this, there is another faster and easier way to remove years: choose a rejuvenating haircut.
Hair has enormous power in the image, brings personality, gives confidence and is able to help you appear renewed and jovial if you get the cut, hairstyle and color right. The stylist Charo García, from the Ilitia salon de Valmaseda (Vizcaya), assures that «to achieve a fresher and more youthful image you can resort to the fringe, which always takes years; to a straight bob or to more modern cuts like the shag or mullet ".
"The trick is," he says, "that they be very modern cuts based on straight lines, or casual with layers and parades so that the hair regain volume and movement lost over the years».
However, all stylists emphasize that the key to getting the haircut right at any age is find the one that best suits each person according to their features. For this it is essential to have a trusted hairdresser to help you make the choice.
What haircut to choose after 40 years?
In general, women tend to trim the length of their hair as the years go by. And it has its logic, because, as it explains Gema Eguiluz, senior stylist at the IN-Viso salon, «Hair undergoes changes with age in its thickness, as the hair fibers become thinner; loses shine; becomes more brittle and even changes its texture, as it can become either straighter or curly and even more reseco. Therefore, I do not recommend long hair, as it accentuates its fragility more. In my opinion, short styles help to rejuvenate.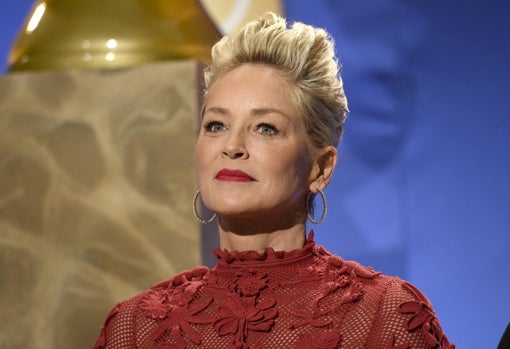 But within short hair there is a wide range of options. Gema Eguiluz cites the asymmetric pixie by Sharon Stone, «A very flattering cut, with a longer front part, which gives it versatility. To give it more movement, layers are always a good option.
For women who have always carried long hair and prefer not to risk a cut as groundbreaking as the pixie, the stylist Felicitas Ordás, from the Felicitas Hair salon from Mataró (Barcelona), recommends «a bob, a midi or a slightly longer mane, hairstyles with waves, which create texture and body in the hair thus helping to hide the loss of density and thickness, which usually occurs over the years.
And another simple way to get rid of years is by making a subtle change in a long mane, cutting her bangs. "Curtain-type bangs help to give a youthful appearance to the face, in addition to covering wrinkles," says Gema Eguiluz.
The best hairstyles to take off years
In addition to the haircut you have to pay attention to the hairstyle that is chosen. How hair loses density and therefore movement, in general straight hair is not the best option. Neither are very sharp waves, which can add years. It is preferable to choose light or semi-undone waves.
The stylist Raquel Saiz, from the Blue Roomfrom Torrelavega (Cantabria), recommends «to leave the ends straight if waves are chosen, so that the hairstyle looks more modern. In addition, accessories such as jewel headbands and hairpins help to achieve a more youthful image ".
On the other hand, it indicates that «the pigtails and high buns They are hairstyles that help to rejuvenate the face by creating an upward line. And it is also important to avoid strappy hairstyles, and instead choose more casual looks, with loose strands ».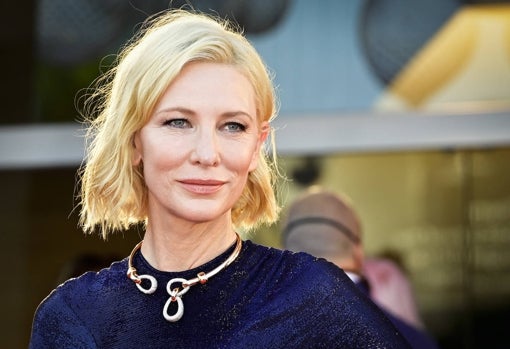 Hair color also helps rejuvenate
The third aspect to value when looking to rejuvenate your hair it is the color. With age appear canas and then the dyes are the option chosen by most women to hide them, since gray hair ages. What color to choose then to look younger?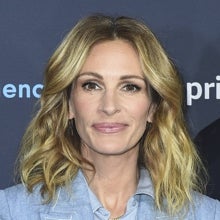 The stylist Rafael Bueno, by Rafael Bueno Peluqueros from Malaga, is clear: «the lighter tones remain years because they soften the face. Whatever color you choose, if the locks near the face are slightly lightened you get it to light up, thus looking more rejuvenated ».
She adds that, "for brunettes, chocolate or copper highlights are a good option. For chestnuts, some golden nuances. Although the ideal is to personalize the color, broadly speaking, you have to play with light.
Another way to rejuvenate with your hair color is to play with fantasy tones. «Lavender and pink are more and more frequent in salons and the youngest do not always ask for it. It is not necessary to opt for the same tone for all the hair, it can be added as reflections or strands ", he advises María José Llata, from Llata ​​Hair Salon Cantabria race.
See them
comments

www.abc.es