The Angels
Updated:
Keep

Last May, the State of Colorado passed a law to decriminalize magic mushrooms of psilocybin. In California, the city of Oakland passed a similar resolution. Little by little, as happened with cannabis, this illegal substance is making its way with nuances within the law. The term magic mushrooms is generic for any mushroom that contains psilocybin, a chemical compound that produces psychedelic experiences and an altered state of consciousness.
People say that Steve Jobs he reportedly microdosed psychedelics to create his Apple products and mocked his rival, Bill Gates, for being "unimaginative" by suggesting that he take some LSD. Scott Adams, the creator of the cartoon strip Dilbert, an expert on YouTube and Periscope, says that thanks to these mushrooms he lives his life on the edge with professional success. Joe Rogan, host of one of the most listened to podcasts in the United States, is a great advocate of mushroom microdosing and has had numerous guests on his shows talking about this solution to cure depression, from scientists to wrestlers have shared their positive experiences of microdosing in front of your microphone. The singer Chris Martin Coldplay has talked about his experiences with magic mushrooms. "I love them, they confirmed my suspicions about the universe", also the singer and songwriter Laura Marling has revealed that she microdoses with magic mushrooms while studying her masters. "It is an incredible routine that I have had since before the pandemic."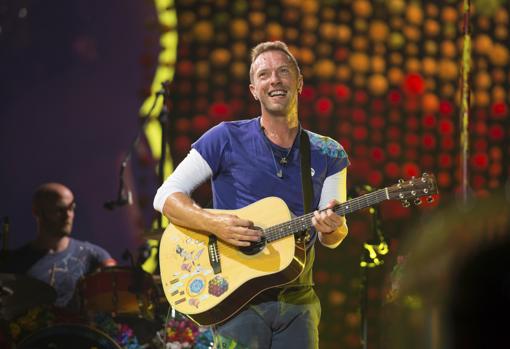 Hallucinogenic spas
On Tranquility, the resort star of the new miniseries 'Nine Perfect Strangers' starring Nicole Kidma, guests arrive expecting a relaxing getaway and what they receive is a microdosing program with magic mushrooms that its enigmatic founder Masha (Kidman) prepares to transform their lives . Imagination springs from reality and while Tranquillum is not inspired by any specific resort, it adapts to popular trends. Psilocybin is featured in retreats like The Buena Vida Psilocybin in Mexico and Holland's Synthesis that describe themselves as professionally-led legal retreats that offer personal growth, emotional advancement, and spiritual development through the use of psilocybin. Even Gwyneth Paltrow, in her Netflix documentary series 'The Goop Lab,' dedicated an episode to a psilocybin retreat in Jamaica.
The number of people subscribed to the microdosing it has tripled in less than two years and the number is increasing daily. Psilocybin truffles are offered in small doses to be taken every other day to help focus and organize work. In Europe, for now, the Netherlands is the only country that allows over-the-counter sale. The next country to approve this practice is expected to be Canada and the next United States. The biggest proponent of this new microdosing trend is neuroscientist Frederick Streeter Barret who is dedicated to delivering talks at Ted Talks on microdosing psychedelic truffles.
See them
comments

www.abc.es