Madrid
Updated:
save

When Tomás Soto was diagnosed with HIV, the first person to judge and discriminate against him was himself. Before telling anyone, he had already stigmatized himself: «¿¿what will my friends and my parents think?».
This is what is called self-stigma and it is suffered by many of the people who are diagnosed with HIV. Loli Fernández, who was surprised by HIV when she was only 25 years old, explains it to us in 1990. «It is a feeling of guilt because we think we have done something wrong … but what have we done wrong? There is a kind of false moral that says that if you have been infected it is because of you. And it is not true".
Loli spent two years without telling anyone with a feeling of deep loneliness. The 1990s were uncertain and few treatments were available (the revolution in HIV treatment would not come until 1996). Only she and her partner knew about it, until 5 years after not sharing her diagnosis with almost anyone, she arrived at the Citizen Anti-AIDS Committee of the Principality of Asturias (CCASiPA) where she began a process of personal recovery, she was trained in the different areas related to HIV and participated in the programs and activities that were being carried out at that time in CCASiPA.
Loli thinks that the problem with self-stigma is that a feeling of guilt has internalized and makes us judge ourselves in a very inflexible way. And in reality, "We do not disclose our HIV status because we think that others will judge us in the same way that we do. And this does not happen with other diseases, such as cancer».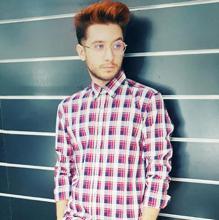 This is what happened to Tomás, when he was diagnosed with HIV at the age of 25. "The world fell out of me, my brain collapsed," says this 27-year-old student. "I thought that HIV was synonymous with AIDS and, almost, death. Look how little informed I was in the XXI century! "
But my doctor explained everything very slowly, "that there was treatment", that "I had to take it every day", that "there were less and less adverse effects" and that "I could have a normal life".
And things got better when he told his parents. "I asked for their forgiveness, imagine the personal stigma I had." His mother hugged him and his father gave him a talk about HIV. "I knew a lot, and I just wanted a hug."
Something similar happened to Antonio Serrano, who worked as a health professional in a center for people with HIV when he told his parents. «My mother told me: nothing happens, your pill every day and that's it. Look how well I had taught them! "
But the stigma of others is still present. This is how these three people who represent different generations tell us. Loli is 55 years old, and she was faced with HIV in the 90s, Antonio 32 and Tomás 27. In some way, says Loli, «society has memory and has been left with messages loaded with prejudices such as the 'misnamed groups risky'. It is the taboo of sex. HIV has nothing to do with the number of partners you have.
Antonio knows it well when he tells us that his has a bit of a "crime", but this shows that it can happen to anyone.
Loli compares it to the lottery. "Millions of people play the lottery each year and it is only the turn of a few." As Antonio says, "it can touch any of us. It's not that I'm more promiscuous than others, in fact I, working where I did, took all precautions in my relationships.
Antonio is particularly hurt by the stigma of his fellow professionals. Not from where I work, but from some nursing and medical professionals. "Not professionals in infectious diseases, who have incredible knowledge and treatment, but from other areas that show, at times, a certain ignorance and lack of empathy."
Loli corroborates it. "Sometimes we have heard comments in some clinics and hospitals that seem rather from other times." It is clear that the great progress that has occurred in the medical and scientific field in HIV has not been matched in the social one, he points out.
Now each of them has different concerns. «I am concerned about passing my exams and finishing my degree. HIV? No, "says Tomás.
And the same Antonio thinks. "In HIV, I am concerned that people with HIV are no longer being cared for, but not as a personal health issue," says the president of VIHsibles.
See them
comments

www.abc.es