Santiago de Cuba
Updated:
save

Undoubtedly, in order to get out of the serious crisis in which our country is immersed, a respectful and constructive National Dialogue is urgently needed to begin process of transition towards democracy. Taking it longer is very dangerous for everyone. The San Isidro Movement, with its sacrifice and courage, it has given rise to a scenario of solidarity and fair demands for rights and spaces, which must be consolidated and extended throughout the national territory and the Cuban diaspora. Without firm struggle, without increasing pressure from everyone, there will be no freedom or well-being in our nation. The oppressor never willingly respects the rights of the oppressed.
What does Cuba demand today from each one of us and from the world? What is best for all of us?
Of the hard-line leaders of the regimeCuba demands, and it suits them, to understand that they cannot continue to subject the Cuban people to extreme misery and total oppression. It is useless now, blaming others for what is their responsibility. Repression and lies will not be able to delay too long the social explosion that is always a consequence of the intransigence of those who rule tyrannically. The more they cling to and harm the people, the harsher justice will be with them. Nothing better for everyone than a peaceful and orderly transition to the rule of law.
Of the moderate officials with reformist ideas In the regime's structures, Cuba demands, and it suits them, to be more audacious, defend its criteria, confront the intransigent and think about the well-being of the nation. Without respect for the fundamental rights and freedoms of the person, without a profound economic reform, without a sensible process of reconciliation, the country does not heal, the crisis worsens and they and we will all be responsible for the final disaster, for not acting accordingly. time and with enough energy.
Of the peaceful opposition organizations, human rights defenders, journalists and independent artists, Cuba demands, and it is convenient for all of us, to support as much as possible the artists who demand the release of Denis Solís, the end of the repression against the San Isidro Movement and rights and spaces that belong to all of us. It is time for greater solidarity and unity in action. We need more communication and trust between everyone. The regime knows how to divide and enhance mistrust and rivalries. Let's neutralize their nefarious actions, let's overcome together whatever obstacles stand in our way. Let us work with the best coordination to motivate those thousands of compatriots who want freedom and democracy, but until now remain distant and apathetic to any fight for their rights. It is time to control egos and be very connected, as expressed by the San Isidro Movement.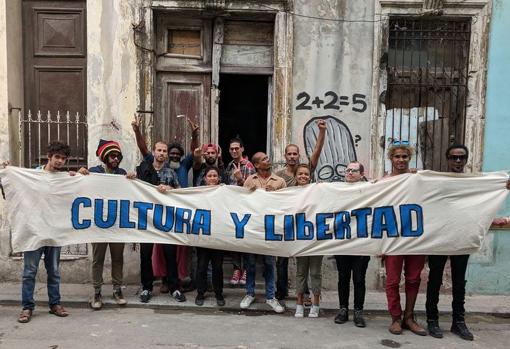 Of the professionals, workers, peasants, students, self-employed, unemployed and housewives that until now they do nothing or very little for their individual rights and the democratization of the Nation, Cuba demands, and it is convenient for all of them, to reflect on our sad reality and the serious crisis that affects us all and that will continue to worsen until we become our lives a complete and insufferable hell. For many it is already. They lose and suffer much more due to the lack of commitment and solidarity with those of us who fight for the rights and well-being of all, than what they would lose and suffer if they gave their necessary and valuable contribution for the sake of the transition to semocracy. Serving the oppressive regime is unworthy and affects us all. Keeping silent also makes us accomplices of those guilty of our evils.
Of the Iglesias (catholic, protestant, evangelical)Cuba demands, and it is convenient for all of them, to always keep in mind the words with which Jesus Christ began his public ministry: «The Spirit of the Lord is upon me, because he has anointed me to give good news to the poor; He has sent me to heal the brokenhearted; To proclaim liberty to the captives, And sight to the blind; To set the oppressed free "(Luke 4:18) Christ expects from all of us a firm commitment and that we remember and live according to his teachings, that we know how to be" Good Samaritans ", and that without fear of the Cross, we face evil now. the wicked: «… some Pharisees came and said to Jesus: —Flee, because King Herod Antipas wants to kill you! Jesus said to them: "Go and tell that fox that today and tomorrow I will be casting out demons and healing the sick …" (Luke 13: 31-32). Let us not forget Chapter 25 of Saint Matthew: «Because I was hungry, and you gave me food; I was thirsty, and you gave me something to drink; I was a stranger, and you welcomed me; I was naked, and you clothed me; sick, and you visited me; in jail, and you came to see me. " The activists of the San Isidro Movement, the political prisoners, the victims of constant repression, the hungry and sick, the persecuted and oppressed, hope today that the churches and their faithful will not forget this important biblical text. There are priests and pastors, nuns and faithful, who do not forget it, but many do. Many think and speak of "the glories of God in Heaven" while ignoring the conditions that make Cuba a hell for the majority of our people. It is not meddling in "politics", it is fulfilling the sacred duty of every Christian to be on the side of good and justice.
Of the cus who live abroad, Cuba demands and it is convenient for all, not to forget the causes that made them abandon their home and their land, and that, although they live far away and enjoy the rights and prosperity that do not exist in our homeland, their relatives and friends in Cuba still rights and depending on the aid that many send from abroad. The one-party regime violates their rights and exploits them in one way or another, them too. The homeland looks proud and grateful to its children who from other lands continue to fight for a free and democratic Cuba and hopes that those who have not yet done so will join in and also give their best contribution. Those of us who fight inside need the seffective solidarity of our emigrated compatriots. Patriotic emigration has always played a very important role in our struggles for freedom. Nothing more shameful than a Cuban who went out in search of freedom and well-being, out of fear or petty interests, supports the tyranny that oppresses and impoverishes the nation.
Of the Government and the American people, Cuba hopes they will maintain and increase solidarity and selfless support for those of us who fight for the democratization of our country. The next Administration must maintain and increase measures against the regime that violates all our rights and freedoms and that is a close ally of the main enemies of freedom on the planet.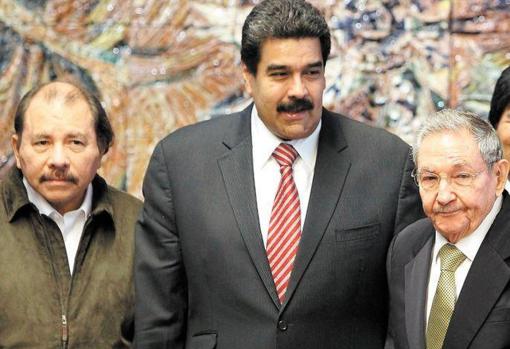 Of the supporters of democracy and human rights defenders in Latin America, Cuba expects greater coherence. Their silence in the face of the excesses of the Castro-communist regime is not only immoral, but also very damaging to their respective peoples. The Cuban regime has been the worst enemy of democracy on the continent and is responsible or complicit in serious human rights violations in countries like Venezuela and Nicaragua, among others. A democratic and stable Cuba is in everyone's interest. We would be a better ally for everyone on the Continent.
From European Union and other democratic nations of the Old Continent, Cuba hopes that, faithful to its tradition and commitment to democracy and human rights, they will be more demanding with the Castro-communist regime, one of the main violators of human rights in the world and most in solidarity with the people who suffer these flagrant violations of their rights and basic freedoms. We hope that they will be increasingly in solidarity with human rights defenders, peaceful opponents, independent journalists and artists, and with all the victims of government repression. The European Union must give greater support to truly independent civil society. Currently they take as members of independent civil society, and give material support, to organizations totally subordinate to the totalitarian regime.
It is time to start the transition to democracy in Cuba and we must all give our best contribution. In addition to moral duty, it suits us all.
Jose Daniel Ferrer He is the General Coordinator of the Patriotic Union of Cuba (Unpacu) and Promoter of Cuba Decide
See them
comments

www.abc.es