Whoever has a good watch possesses a treasure, a premise that in its more than 150 years of history IWC Schaffhausen has taken it at face value, making his work a true work of art with models that combine cutting-edge technology and exquisite designs to make them look sophisticated throughout their existence.
However, when acquiring a design of such caliber, not only does the model as such become important, but the shopping experience is almost as important, and more so at a time when it is advocated to invest in memories and quality moments. That is precisely why the Swiss house has focused its efforts on ensuring that the stores are not conceived only as the place where their pieces are sold, but that they house a history and different incentives to spend time in them become a real luxury.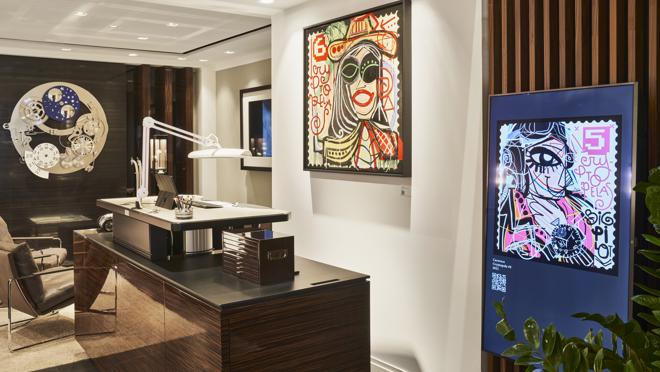 In the capital is one of its most exclusive 'watchmaking temples', on Calle Ortega y Gasset 15, where they have designed a series of plans so that anyone who wishes to enjoy art in all its splendor (not only referring to the field of watchmaker) have the opportunity to do so in an environment where every detail is taken care of to the millimeter.
Taking advantage of the summer season, they offer two key points that will delight the most demanding guests who come to the boutique: the 'Watch Spa' and the 'Crypropelas' exhibition by Miguel Caravaca.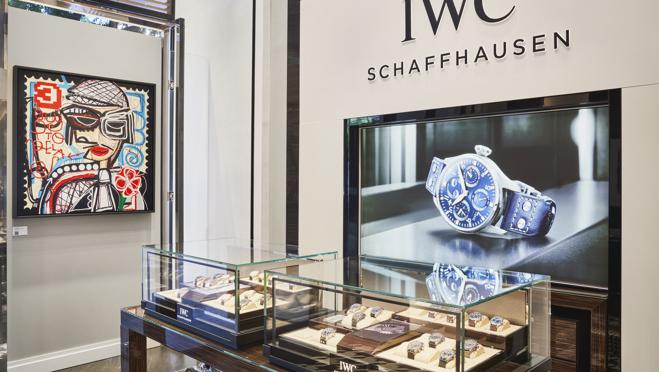 – Watch Spa: a dose of extra pampering for your watch. An external cleaning and a precision and pressure test will be carried out for approximately one hour at no cost in addition to receiving advice from IWC experts to keep it intact for longer. Do not forget to book your appointment here before your visit.
– Exhibition 'Cryptopelas' by Miguel Caravaca: the first hybrid collection of NFTs and analog works by the Madrid artist that will be available from June 29 to July 28.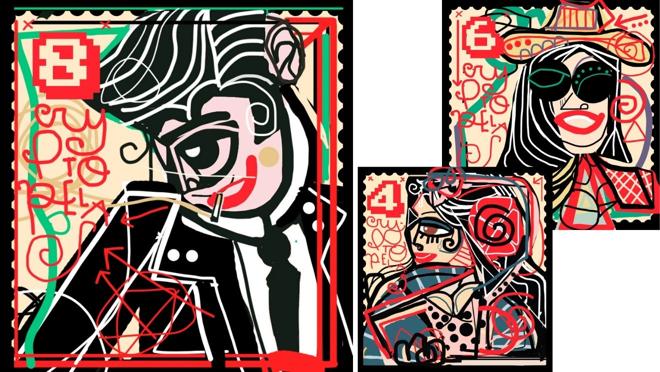 The question is: what unites Miguel Caravaca with the watch brand? The artist stars in the latest collection, Big Pilot, together with two of the most prominent entrepreneurs in our country, Fernando Ojeda Y Enrique Solís. They all have in common with the brand's most iconic watch: pushing the limits and redefining the status quo in their professional fields. For Caravaca the main intention of his work is provoke an aesthetic experience from the sensations and the delight of beauty. For him, being unique is doing something different from others, and the Big Pilot is an icon with which he identifies as he tries to be just as precise with his brushstrokes in his work.
In Ojeda's case, his project of reforestation To help repopulate the forests of our country, it shares with IWC the support to obtain materials in a responsible way, advocating for sustainability. Solís for his part, together with his brand The Seëlk, redefines his style as "discreet and natural", two qualities present in the Big Pilot.
Of course, there are many reasons to visit his store in the capital, where in addition to the most exquisite watches, you will have an unprecedented experience.
See them
comments



www.abc.es