Leonardo Dicaprio He is one of the Hollywood stars most committed to the environment. To his speeches and activist actions must be added some of the business projects in which he is immersed beyond the cinema, where we should add one that will take place in our country.
As he explained to the US media, since in 2006 he filmed the movie 'Blood Diamond', a film that talks about the abuses and all the shady issues behind the extraction of diamonds in Sierra Leone, it seems that he got very involved with the issue and wanted to help. Knowing that this business is worth billions of dollars, he decided to enter 2015 as an investor and advisor in a Silicon Valley startup founded in 2012, Diamond Foundry, focused on creating this gemstone in a sustainable way.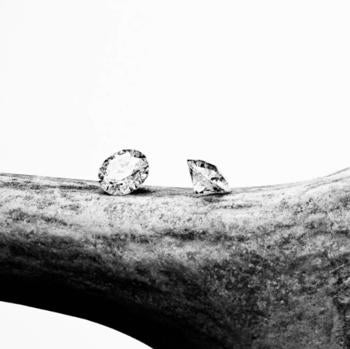 This is indicated by its motto, 'Only diamond, no mining', with which they emphasize that their methodology focuses on advanced technology for which a large economic investment has been required. Now said company has a new reference point in which to set up its 'diamond factory', and the chosen location has been the Extremaduran town of Trujillo. As they explain, it has the perfect ingredients for them, since it has the ideal amount of photovoltaic and solar energy so that they carry out their casting. In fact, it is not the first time that it stands out for it and is chosen as an enclave for projects of this type.
Diamond Foundry closed the agreement with the Junta de Extremadura in June and, with an investment of 700 million euros, intends to build a 30,000 square meter factory in the Arroyo Caballo polygon that will employ more than 300 people. In this factory, in addition to the plasma reactors, a solar plant of 120 megawatts and a storage infrastructure of 60 megawatts of power would be installed. They have also stated that their intention is not only to make jewelery diamonds, but also for other industrial sectors.
How are these types of diamonds produced?
Diamonds are born from burning heat, so they set out create an energy density plasma without precedents. To do this, they coded software to run tens of thousands of physics-based simulations while in a warehouse south of San Francisco, they built plasma reactors with which they managed to create a substance as hot as the outer layer of the sun.
For the diamond to be created it is necessary that in this plasma atoms adhere to the diamond crystal lattice of nature to increase its size. What this company does is materialize this process, stacking these atoms at the base of the diamond and creating a unique crystalline structure similar to that of diamonds mined on earth. Then they cut it and reuse this 'base' material to repeat the process.
"In relation to industrial brute force mining, our production is boutique and heavily based on modern wisdom and craftsmanship; And unlike the hundreds of millions of carats produced by mines, ours are much more difficult to produce. Our growth in diamonds results in each one being unique, but also truly ethical. "
See them
comments



www.abc.es