Updated:
save

In his debut, Ola Kallenius warned that the new S-Class is the most advanced vehicle that Mercedes has ever made. Having conducted it, we can say that the promise was not exaggerated. The new S-Class maintains its extremely high levels of comfort (thanks, among other things, to a suspension that seems magical) and at the same time it houses such a technological deployment that astonishes.
The flagship of the Stuttgart brand is the fruit of nearly 50 years' work, since the first S-Class left the assembly line in 1972 (although its roots go back to the 1950s). Since then, more than four million units of the preferred vehicle for transporting VIPs have been sold. A gap that was first carved out for its ride comfort and luxury, and in which it now wants to remain for its incomparable range of innovationss. Without forgetting, of course, the two qualities that had previously elevated him.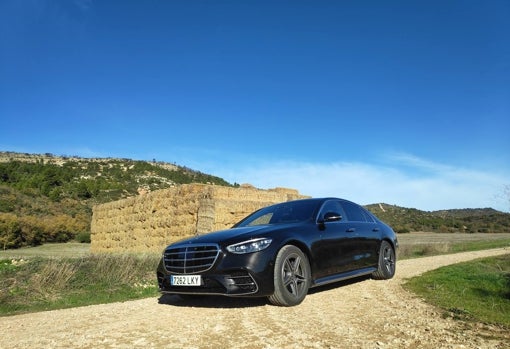 The heart of the new S-Class is the second generation of the artificial intelligence system MBUX. You can interact with it, in addition to your voice, with up to five interconnected screens (one of them, an optional tablet), the protagonist being a huge central 12.8-inch OLED display. It shows from the climate control (whose handling, despite lacking physical control, is not uncomfortable because it is always present) to navigation or the view of the front camera or massage options.
At the controls, what impresses the most is the enorme head-up display optional with augmented reality, with which it is difficult to get lost. Equivalent to a 77-inch screen (at a distance of ten meters), it offers different displays, which combine speed, traffic signs, a complete map or large indicative arrows -when you have to take a street or deviate-, which do almost impossible to get lost. Despite its size and showing directly in front of the eyes, it has been designed in such a way that it does not obstruct the view of the asphalt, nor is it distracting, at least during our test. Its performance is so outstanding that it would be surprising if any buyer missed the possibility of incorporating it.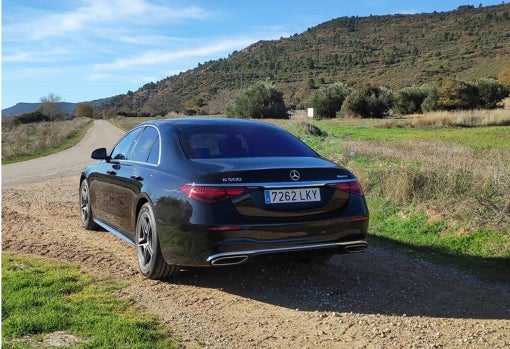 Also impressive is his own three-dimensional instrumentation chart. Equally good size, 12.3 inches, it adapts to the driver's vision thanks to a camera system. Highly customizable, one of its display screens shows how the vehicle is able to recognize other road users, vehicles or pedestrians, and the road itself, so that the driver can trust its promising autonomous driving skills.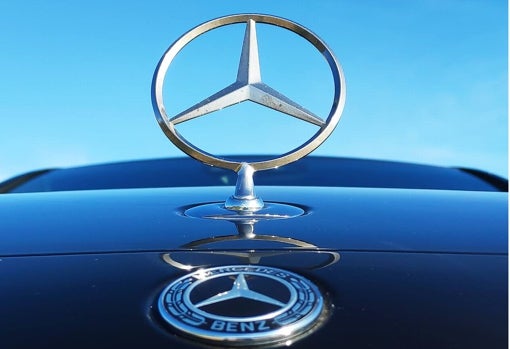 In this section, the S-Class already comes well equipped with the Distronic system, with intelligent cruise control and the ability to change lanes by activating an indicator. But promises much more, once the legislation allows you to show all your capabilities. Thus, in certain adapted car parks (for now, only two in Mercedes' hometown of Stuttgart) it offers SAE level 4 autonomy: the driver leaves the car in a designated area and it leaves only to find a free space (and then returns when his owner claims him).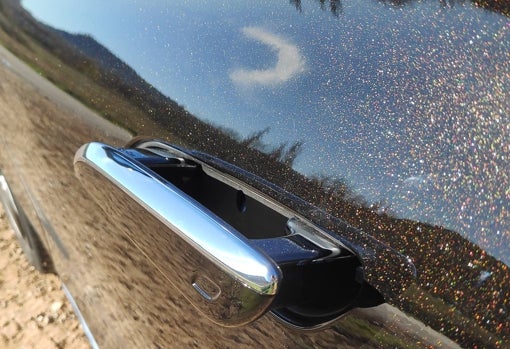 On the open road, from the second half of 2021 an optional package (Drive Pilot) which will give it a level 3 SAE scale (in principle only in Germany, where again the regulations are more advanced): with the addition of two front LiDAR radars, a microphone and a rear camera, it will allow your driver to worry about motorway driving at speeds of up to 60 per hour. Other futuristic features that it incorporates are biometric fingerprint authentication, standard in Spain, or the optional Digital Light system, which projects auxiliary lines or warning symbols on the road (again, when permitted by law). Also standard in Spain are the AMG sports kit and the levers flush with the body, to reduce friction.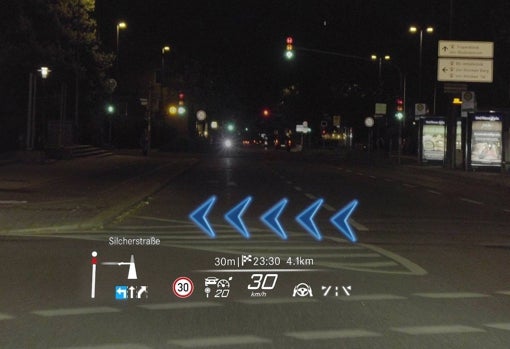 Once the technological section has been reviewed, it is time to remember that we are facing a car, addressing the dynamic part. In Spain, it will be available with short and long body (with two optional systems of rear steering wheels, which allow to reduce the turning diameter by up to two meters) and, from now on, with three mechanics: two six-cylinder diesel 286 and 330CV and a six-cylinder gasoline with microhybridization system of 48 volts (and ECO label). In all cases they are associated with a 9-G Tronic automatic transmission, and the traction is all-wheel drive except with the less spirited diesel, where it is optional. Next year, a gasoline V8 and the plug-in hybrid option with up to 100 kilometers of electric range will join.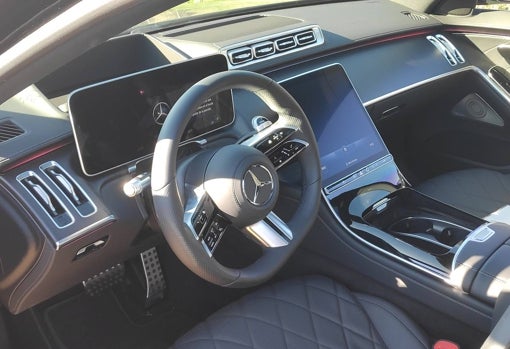 At ABC we have been able to test the gasoline option, which stands out for its high performance, adjustable thanks to a system of driving modes, with several options. In ECO or comfort mode, it is very easy to drive smoothly and smoothly, and noise is barely perceptible in the cabin. In Sport or Sport +, the pedal hardens, the noise increases several tones and the sensations multiply, with the possibility of temporarily obtaining up to 22CV "extra" thanks to the electrical system.
See them
comments

www.abc.es