Updated:
save

Today at 8pm, a "streaming showcase" (an online concert) of Pablo Alboran on the occasion of the presentation of his album, "Vertigo", which will be released this Friday, December 11.
"It will be a presentation in style, which will not leave anyone indifferent," says the announcement statement. «A trip, in which we will be able to enjoy Pablo's own hand in the songs of« Vertigo », his fifth studio album. Quite an experience, with a spectacular production, accompanied by his band and with an imposing stage ».
The concert can be viewed through the artist's Instagram and Facebook accounts, as well as his YouTube channel.
After the success of his previous album, "Prometo", and the tour with which he traveled the world for two years, Pablo Alborán returns with new songs at a peak in his career. Recorded during the last year between Miami and Madrid, he has managed, together with his producer, Julio Reyes, to shape a repertoire of great songs where he once again surprises us with songs full of emotion and magnetism such as "If you had wanted", his first single. In addition, his fans have been able to enjoy two other previews of the album, «Hablemos de Amor» and «Corazón Descalzo».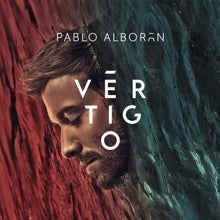 The man from Malaga declares: «« Vertigo «is the most honest title that he could give to this album. Because loving makes you dizzy, not being loved makes you dizzy, the moment we're living in makes you dizzy, … but on the other hand, if you don't feel dizzy, you're not alive.
The album contains 11 songs, plus an acoustic version of "If you had wanted", and among several songs Pablo adds sound fragments that make the songs connect with each other. He repeats with Julio Reyes as a producer, of great prestige in all America (producer among others of Alejandro Sanz, Marc Anthony or Ricky Martin) and this time Pablo Alborán co-produces several songs, and in two of them he has Federico Vindver (co-producer of the latest works by Coldplay or Nathy Peluso).
With them and the Art House team in Miami, the guitars of Lolo Álvarez, the Prague Philharmonic Orchestra, and all the collaborators both in Miami and Madrid, «Vertigo» is undoubtedly a work where Pablo has given free rein to many ideas that he had not yet implemented in his career. An album to listen and feel in a movie, with vertigo and calm, with sensitivity and movement.
The success of "Prometo" and his presence in songs with Ava Max, Maná, Ricardo Arjona, Beret and Camilo, have made Pablo's figure reach audiences from different origins who have enjoyed his versatility.
The album is released in various formats, on 180 gr vinyl, in die-cut Digifile, a boxed edition that includes the digifile, an exclusive collection of postcards and a personalized «Vertigo» mask, and finally the luxury box that contains the digifile, vinyl, the mask, a calendar for 2021, a photo book with the journey of «Vertigo», 10 30×30 cm sheets with exclusive photographs of Nía Rosas and a personalized popsocket for your mobile. The deluxe boxed edition will be limited and numbered. The man from Malaga will sign all units of any format that are purchased before December 11 and also, all units that are purchased in pre-sale and during the first week of the launch will have exclusive access to the pre-sale of the next tour of Pablo in Spain.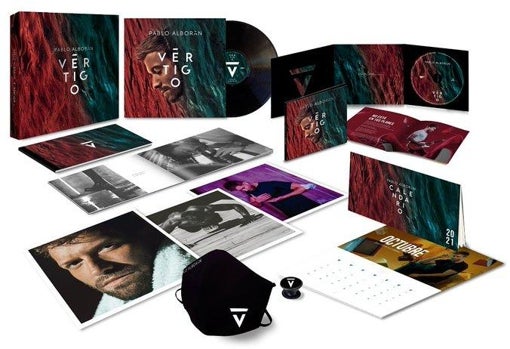 The album should have already been published, but due to the situation with the pandemic caused by COVID-19, and the measures taken by the different communities in Spain, Warner Music Spain made the decision to delay the release to Friday, December 11.
The first single from the album was "If You Had Wanted", a powerful "hymn dedicated to those relationships that could have gone very far if the other person had wanted to," explains the author. The theme was built by looping a recording of Pablo's voice that is repeated throughout the song, almost like a mantra, and introducing a simple but hypnotic instrumental base. It is the first time that Pablo has a co-author, Diana Fuentes, a very talented Cuban artist. The spectacular result is the first cut of what will be his fifth studio album. In the words of Pablo himself, «If You Had Wanted is about that lack of love that we have all experienced at some time and that moment when you realize that that person you thought loved you did not really love you as you were. How years of your life can die in a single day.
For the video clip he has worked with the producer CAVIAR ("Break My Heart", "New Rules" Dua Lipa, "Champion of the World" Coldplay, "Say my name" Rosalía), and director Sandro Suppnig. The video is a series of evocative images in which Pablo shows his most intimate side.
See them
comments

www.abc.es