Madrid
Updated:
Keep

Pau Donés was diagnosed with colon cancer in 2015. In just 20 days, some minor discomfort in the belly gave way to an emergency operation. Then a five-year extension began. During that time he published two albums, went on tour and returned to his roots – located in an unknown corner of the Aran Valley – with his loved ones. But he also wanted to show the darkest side of a disease that will affect one in two men and one in three women, according to the Spanish Society of Medical Oncology.
«I wanted to talk to someone, to give the image of ordinary people. I needed to explain my things without getting into artistic frivolity. I want a real witness of who I am to remain », says Donés in the first minutes of "That which you give me", the last interview that the singer gave. It was held in May 2019.
The first few minutes of footage are not easy to visualize, they can even evoke memories that one wants to be in the past. His voice is lowered, a probe goes through his nose, and he is extremely thin. The disease is visible, but so is your will to live. "His appearance is impressive," warns the oncologist Elena Élez, who was asked whether or not they should do this interview. But, as Évole himself explained in the presentation of the documentary, "its message is so important that you forget everything else."
Women I was not afraid of death. He faced her when he lost his mother at the age of 16. "He committed suicide when he was a child and they prepared me for that when he was very young," he points out to the camera.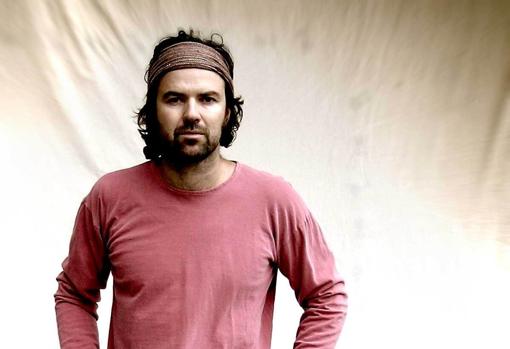 Successes and memories
Jordi Évole's questions are short, the answers long and full of anecdotes. Despite the circumstances, they did not want it to become "tearful talk." Among transcendental questions about the experience, laughs and a wink to the past slip in: "So 'Depends' and 'Bonito' are the same song?" To which Pau responds, once again: «Well, like 'Saved' and 'Lo de Évole'». The scuffle – more affectionate than aggressive – that they mention took place in 2002, when Jarabe de Palo was a consolidated landmark of Spanish music and the then 'noisemaker', a newcomer to television. «Forty years doing the same! Since 'La flaca' you don't do anything, man. 'Nice', 'It depends', it's the same as always! ", The Catalan then shouted to the singer in 'Buenafuente'.
The truth is that between one album and another six years passed, yes, but they maintained the spirit that Donés wanted to show even in his last days. The singer, after several attempts, achieved fame with Jarabe de Palo. He arrived after a trip to Cuba, where he composed his first hit: 'The skinny girl' (nineteen ninety six). A year later, and thanks to an advertisement, this song was hummed by millions of people. After that success, the Catalan continued working to show that they were not a single hit group. From that eagerness 'Depends' was born.
Jarabe de Palo, led by Donés, collaborated with Ketama, Antonio Vega and Celia Cruz, among others. One of these three artists, Vega, greatly influenced him when composing; another, Cruz, taught him to be humble. He never abandoned his love of music, the same one that he accumulated up to six nominations for Best Album at the Latin Grammys, and surrounded himself with the best.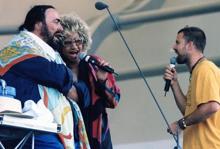 There were many moments that marked him as an artist, like that time he sang 'Guantanamera' with Celia Cruz and Pavarotti at the Pavarotti & Friends festival. And many others that would have made anyone consider their vocation, but he preferred not to talk about it. "I don't like people who don't respect the art of music," he says. He would have liked one last tour, only five concerts in big cities, and to be able to reach 70-something, "but now I would settle for just arriving in the fall."
Between mountains
Lost in the Aran Valley, the musician was accompanied by his family. His father, his four brothers, his ex-partner and his 15-year-old daughter are some of those present in those days, until his death on June 9, and they were witnesses to the talk. "It is one of those interviews that goes without an instruction manual, neither for the person who does it nor for the person who answers it," confesses Évole in the presentation of a documentary whose collection, that corresponding to the producers, has been destined to the investigation against cancer.
Donés wanted to talk about life and not death, although it sneaks into the conversation. "Pau showed something that many insist on hiding," said the journalist. "He always wanted to destigmatize this phase, the last one," added Évole, who also thanked the rest of the health personnel for the support and help provided to the musician on that five-year trip.
In "That You Give Me" there are also moments for music, to vindicate the names that inspired and influenced him. «Pau made it clear to us that no need to fall into clichés», Says Toni Mateos, drummer of his latest album. This documentary serves as clarification for those who thought that the happiness of their songs had some posture. "He said that he wanted to give a different interview and from an unprecedented place, but I think deep down Pau wanted to stay alive and he continues to be," concluded Évole.
See them
comments

www.abc.es