Cuenca
Updated:
Keep

This Wednesday the streets of Pozuelo and Argamasón, in Albacete, have dawned full of posters rejecting the intensive pig farming project presented by Cefusa-El Pozo. The installation of this new project in the term would mean, according to the neighbors who oppose these industrial livestock projects, accepting the impact of 61,542,000 liters of slurry per year.
If carried out, it would be one of the largest pig farms in Castilla La Mancha with more than 10,000 breeding mothers. It would consume more than 217,300 m3 / year of water. "Water is a very precious resource in Spain, and this municipality has been dragging nitrate pollution for years, with current measurements that are close to 45 mg / l in tap water. The State Coordinator Stop Livestock Industrial worked to paralyze a project with similar characteristics that was shelved in 2018 by the Community Board of Castilla La Mancha and now join forces with other organizations and neighborhood groups against this new project. El Pozo does not seem to want to understand that they are not welcome here and that we will not rest until we see this project completely rejected, "says Inma Lozano, spokesperson for the State Coordinator Stop Livestock Industrial.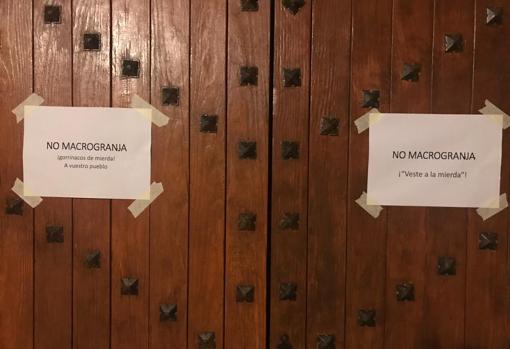 From the platform No to the macrofarm in Pozuelo and Argamasón, they recall in a press release that in full municipal it was agreed to work to paralyze this project but they regret that until now the mayor, Gregorio Moreno, has not promoted any initiative to change regulations that slows down and discourages the installation of these industrial livestock projects, «so we interpret that it has no interest in stopping it and thus defending the future of the municipality, since the mayors who have had will have assumed the appropriate tasks to paralyze these projects.
In Pozuelo, despite having the support of the opposition in this regard, the mayor refuses to lift a finger, there are no facts that show that he is working to stop it, neither this nor those that come to us in the future. "This is the second we are fighting, both from Cefusa-ElPozo, and the passivity of the government team to defend our future, our water and our health is disappointing," says Inma Lozano.
The State Coordinator Stop Livestock IndustryHe asks that a good note be taken of the number of towns that have been suffering the irreversible effects of industrial livestock that affect water, such as Lastras de Cuéllar in Segovia, Lierta in Huescar, Fuentecantos in Soria and that a state moratorium be adopted and not allow the installation of new intensive livestock farms or the expansion of existing ones, and also that a strategic plan be developed to reduce the intensive livestock herd in Spain.
See them
comments

www.abc.es