ALICANTE
Updated:
save

The municipal government board of Alicante has approved this Wednesday to tender the hiring of a comprehensive restoration from Source of Levante in the Plaza of the Luceros, which includes the repair of damages and the renovation of this emblematic element of the urban planning of the city.
This performance in the monument goes out to tender with a base budget 374.763 euros and must be executed within a period of six months, as reported by the consistory in a statement.
The objective of these works is "to recover and restore one of the most important emblematic moments of the city, with the premise that it looks with all its grandeur and splendor", explained the councilor of Infrastructures, José Ramón González.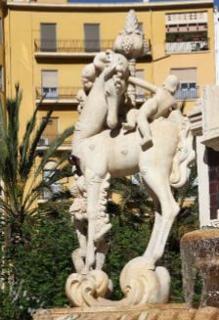 "A comprehensive intervention will be carried out, general cleaning of the whole, the recovery of the parts that present damage, their renewal of the waterproofing cup, update illumination of the monument and the fine-tuning of the hydraulic system ", has described the mayor.
Along the same lines, the Councilor for Infrastructures has indicated that "an extensive preliminary study of the problems detected in the monument and its necessary restoration has been carried out, to recover the integrity of the whole of the fountain, and to be able to carry out an important action in the next months improving its conservation and restoration ".
The monument has suffered maintenance problems especially during the Civil War and in subsequent years, it was the subject of a first restoration in 2003 and its dismantling and restoration in 2006-2007 due to the plays from station underground of TRAM.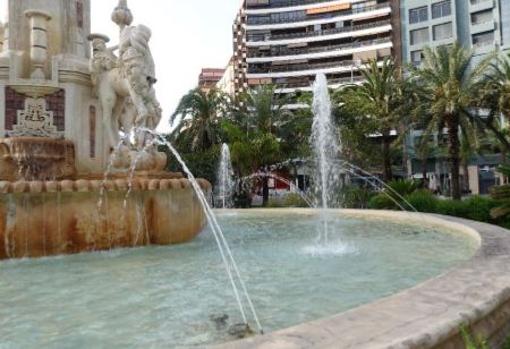 In addition, throughout the 89 years of existence the monument has suffered a progressive deterioration due to long periods of lack of maintenance and the materials in which it was made.
Likewise, the Los Luceros fountain is the location where the numerous mascletaes both in the parties of them Bonfires from Saint John as during the rest of the year on certain dates designated as New Year's Eve.
It is a monument made by the sculptor Daniel Bañuls, inaugurated in 1931, and located at the confluence of the great avenues of Alicante, Alfonso el Sabio and Estación with Federico Soto and General Marvá.
See them
comments

www.abc.es