Madrid
Updated:
save

Ten years have passed since the last episode of "El internado" was broadcast on Antena3. The mystery series that told the story of the Laguna Negra school was one of the most successful on Spanish television, so Amazon has decided to bring it back with a Reboot entitled "El Internado: Las Cumbres".
Produced by Atresmedia Studios and Mediapro Studio, the new series has a striking young cast that includes Asia Ortega ("The Hockey"), Albert Salazar («A.K.A.»), Daniel Arias ("Tell me"), Daniela Rubio ("The hunt. Monteperdido »), Claudia Riera ("Les de l'Hockeyi"), Paula del Río ("The unknown"), Gonzalo Díez ("7 days"), Carlos Alcaide ("Freedom"), Sara Balerdi ("The invisible line") and Francisca Aronsson ("Paradise hotel").
The adult cast is no less striking with the presence of Natalia Dicenta ("Alone"), Ramiro Blas ("Vis a vis»), Alberto Amarilla ("Out to sea"), Mina El Hammani ("Elite"), Joel Bosqued ("A stroke of luck"), Patxi Santamaría («Lucky Fred»), Lucas Velasco («Educating Nina»), Joseba Usabiaga ("Great"), Amaia Lizarralde («Hospital Central»), Iñake Irastorza ("Advantages of traveling by train"), Aitor Beltrán ("Ignatius of Loyola") and Kándido Uranga ("The silence of the white city").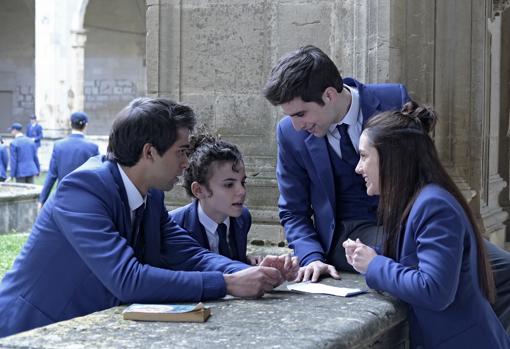 Along with the announcement, Amazon has shared the first images of the cast, where they can be seen with the uniform of the new boarding school that will once again be home to a difficult mystery to solve.
"The Boarding School: Las Cumbres" It will take place in a boarding school located next to an old monastery, located in an inaccessible place between the mountains, completely isolated from the world. The students are rebellious and troublesome kids who will live under the strict and severe discipline imposed by the center that prepares them for reintegration into society. The surrounding forest is home to ancient legends, threats that are still valid and that will immerse you in hectic and terrifying adventures.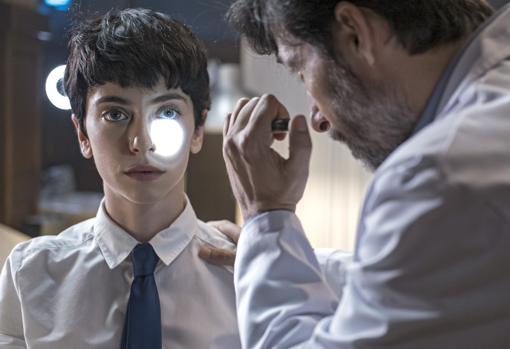 At the head of the executive production are Laura Belloso, Laura Fernández Espeso and Javier Pons from The Mediapro Studio, and Ignacio Corrales and Sonia Martínez, from Atresmedia Studios. These renowned producers will lead the scriptwriting team formed by Asier Andueza, co-creator of this new installment along with Laura Belloso, Sara Belloso and Abraham Sastre, who have already participated in the scripts of the original version of "The intership".
See them
comments

www.abc.es