How much would you be willing to pay for a luxury apartment in Barcelona? If the answer exceeds 2 million euros, the new Mandarin Oriental residences interest you. Those who want to enjoy a truly unique lifestyle will find in these new homes a dream come true.
Located at number 111 on Paseo de Gracia, this building, owned by the investment fund KKH Property Investors, has 30 apartments and four penthouses, spread over 20 floors, with all kinds of comforts and services at the height of its exclusivity. The architect in charge of the design of this luxurious set of properties – built on the tower that occupied the Deutsche Bank – has been Carlos Ferrater and his
OAB studio, a professional laureate who has made Barcelona the cosmopolitan city that it is today. Its innovative design combines elegance with spectacular views.
The interiors have been done by designers Nathan Hutchins and Inge Moore, co-founders of the London studio Muza Lab, specialized in unique projects for the hospitality sector worldwide. Thus, they can be found refined and exquisite spaces that revolve around the framing of light and views. The result is a blend of traditional and modern with impeccable taste.
There are options of one, two and three bedrooms with a minimum area of ​​120 square meters, while the penthouses reach 500 square meters and they occupy the entire floor, which offers their owners 360-degree views of Barcelona. But, it is the Great Penthouse the great jewel in the crown, an attic located on the top floor that reaches almost 600 square meters and has a double-height ceiling, allowing its owner to make a double story.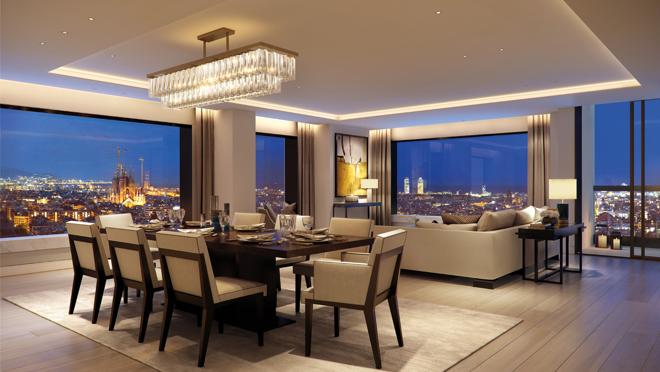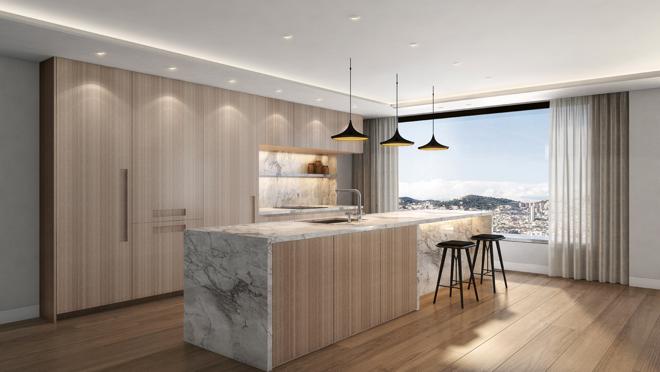 The price per square meter ranges between 17,000 and 23,000 euros, although in the case of penthouses it could even increase. Thus, the most affordable formats are around 2.3 million euros.
Among the common facilities there is a sophisticated loungue and a garden area that has swimming pool, gym, wellness center and leisure facilities.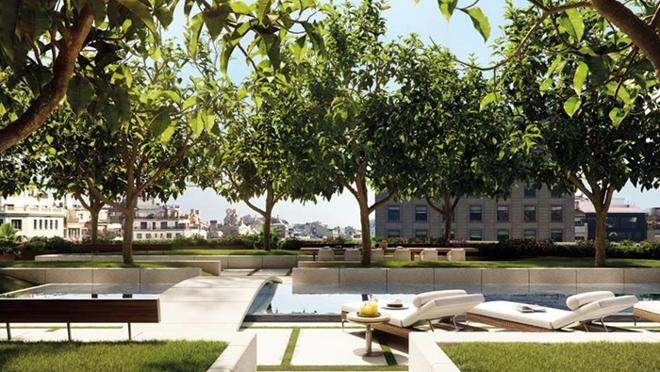 The best thing is that its owners can enjoy a team of professionals 24 hours a day, workers who specialize in knowing the preferences and desires of the residents to fulfill all their expectations and dreams. From organizing housework to preparing private events that will leave your guests with a great taste in their mouths. What's more, They will have access to the services and facilities of the renowned Mandarin Oriental Hotel, Barcelona, ​​such as the Moments restaurant, awarded with a Michelin star or its award-winning spa.
The first floors are expected to be delivered this fall, although the sale has already been open for a few months.
See them
comments

www.abc.es