The Boat of Avila
Updated:
Keep

Spain is already preparing to give electric cars a second life, a process in which it will be essential to put recovery facilities in place and battery recycling.
The first plant in charge of these electric vehicle battery recycling tasks in the Iberian Peninsula will be installed in Cubillos del Sil (León) and will go into operation at the end of 2023, thanks to an initiative of
Endesa, in alliance with
Urbaser. With an investment of 13 million euros, the installation was born under the Endesa Futur-e Plan, through which the energy company will palliate the end of the operation of the thermal power plant of Cubillos del Sil (León), which is already in the process of being dismantled.
The new battery recycling plant is one of seven projects recently approved by the Ministry of Ecological Transition, the Junta de Castilla y León, the municipalities of Ponferrada and Cubillos del Sil, the University of León and Endesa.
The new joint venture will manage the collection of electric batteries in Spain and Portugal, your secure temporary storage and its transport to Cubillos del Sil, for further treatment.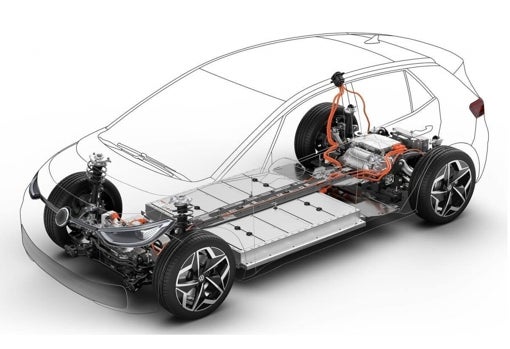 In the new Cubillos del Sil facilities, those batteries that support this operation will be adapted for reuse. The remaining will be electrically discharged, disassembled and subjected to a separation and crushing process that will allow the recycling of the materials present, such as plastics, aluminum and copper, as well as the «black-mass», which constitutes the fraction rich in strategic metals, of great value in Europe, such as cobalt and nickel, both essential for the manufacture of new batteries.
The project calendar has been defined with the aim of starting construction tasks as soon as possible, so that the plant can enter into operation by the end of 2023. However, it is planned to start the logistics activity in advance, so the collection , transport and storage of batteries, in safe conditions, it will be advanced to guarantee the necessary volume that, in due course, will allow the plant to start up at full capacity. The development of these activities will generate about 50 direct jobs, plus as many indirect jobs that have yet to be quantified. This plant will satisfy the demand for recycling both in Spain and Portugal, estimating an annual treatment capacity of 8,000 tons of electric batteries.
This project, plus the remaining 6 approved for El Bierzo, have been selected, within the Futur-e Plan, to revitalize said region through a program that foresees the occupation of the site of the old thermal power plant, as well as the use of equipment that was used in the installation. These initiatives add around 160 new jobs and an investment that exceeds 260 million euros.
See them
comments

www.abc.es