Updated:
Keep

Spain has a long history in the furniture sector, in which it stands out for its good work with finishes that are among the best in the world. Far from what happened in the 2008 crisis, with a sharp drop in employment and the closure of many businesses, this industry is resisting, and very well, the impact of Covid-19. Technology and innovation is increasingly present and more personalized pieces are sought while connected. The 'healthy' materials gain presence in the home of the Spaniards, who appreciate more everything handmade.
«For once our sector has not suffered more than others. It is true that since 2008 the companies that have resisted are stronger, but The reactivation of domestic consumption has been important, especially in kitchens and sofas», Says Ana Isabel Hernandez, Secretary General of the Association of Entrepreneurs of the Furniture, Carpentry and Related Industries of the Community of Madrid (Afamid). In the sector they are aware of the good moment they are going through and do not know if it will last long. "The savings of families has increased by not traveling and we do not know if the purchase of furniture will stop with the return to normality or this trend will continue," he clarifies.
The business fabric in the furniture sector is made up of SMEs and family businesses. «In Spain, upper-middle-range furniture is made, which is exported. In the battle furniture and low price we cannot compete on price, everything comes imported ", affirms the general secretary of Afamid. Spanish companies try to compete through design, just like you do Lola Glamor, the artisan furniture factory and store located in Almazán, a small town in Soria. They have been around since 1995, although it was in 2008 that there was a change in their business model. "We went from a more classic line to looking for something more unique to be able to compete and export," he explains. Desiree Ramos, creator of the brand with her brother Félix. "The market has changed a lot, people want to mix style and we bring that uniqueness," he adds.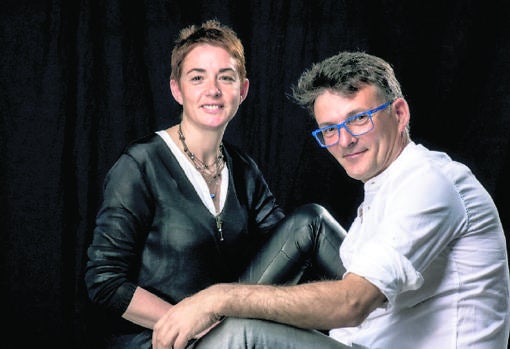 Désirée recognizes that it has been a good year, in which the downturn has not been noticed, because «the house has been valued». They work mainly with noble woods and mix earth, fabrics and marble, among other materials. "There is no more sustainable material than wood, felling is highly controlled, and this business is committed to sustainability. We are in emptied Spain, we create jobs and generate wealth, "the designer points out.
Innovation
Jose Francisco Puche, director of the Technological Center for Furniture and Wood (Cetem), assures that environmental sustainability «is becoming more and more relevant as an element of decision in purchasing and, therefore, more and more companies are betting on demonstrating to the customer their business commitment to the circular economy ". It is one of the great challenges of the sector, in addition to the massive sale by Internet and "the total customization of the furniture on the part of the clients", adds.
The main advances in technological innovation in the sector are found in the nnew materials that have been introduced in the elaboration of the products and that endow them with special characteristics such as self-cleaning, self-repair, automatic or directed color change, etc … «But just as relevant has been innovation in production processes since a lot of technology has been introduced within what we know as industry 4.0, among which is collaborative robotics, 3D printing, radio frequency identification, etc … In addition, companies have also equipped themselves with very advanced business management tools that have become the true artificial intelligence that makes decisions from manufacturing to marketing through inventory control and warehouses ", explains the director of Cetem.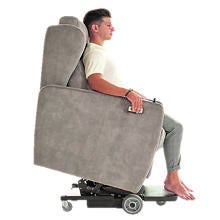 The upholstery company Accommodation, in Yecla (Murcia), has been in the market for more than 30 years and for two decades they have had an R + D + i department. «From the beginning we tried to differentiate ourselves, not have the sofa that everyone has, and we patented certain mechanisms. We give a second use to the sofa », he says Octavio Martinez, your head of administration. It is a pioneer company in applying new solutions "and they have been achieved through a lot of work and many ideas." They have seven different mechanisms and with combinations they achieve more than 160 modalities. "We customize the product a lot, at the customer's choice," he highlights. Their star product is the set of three-seater sofa plus 'cheslong', of which they manufacture 25,000 units a year, and the armchair, with 15,000 units, and export 30%.
The sector enjoys a good international reputation, exporting mainly to France, Portugal, Germany and the United Kingdom. Covid-19 has indeed reduced exports, but it has been offset by the domestic market.
See them
comments

www.abc.es