Updated:
save

"Who knows. Maybe Tino had a copy but he wanted no one to ever listen to it, and he burned it in the fireplace of his house ». That is one of the multiple theories, some more plausible and others less, that Pablo Lacárcel has guessed when discovering an album that Tino Casal recorded in Italy in 1977, and that a few months ago it appeared by pure chance in Brazil. Questions about this collection of songs are crowded together from the very first line of its "synopsis." What the hell was Tino Casal painting in Turin in 1977? How is it that this lost album appeared in Brazil more than forty years later? Why doesn't anyone – not even your own family – know absolutely nothing about these songs?
Lacárcel is responsible for Lemuria, a label specialized in the edition and reissue of old treasures of popular music, and which now launches "Origin", a collection of nine songs that Casal recorded during a trip to Turin before he became famous. A sort of missing link between Los Archduques, Goma de Chewing (a short-lived band for which he sang two songs) and «Neocasal», which in 2020 takes shape as a double folder with a scarlet vinyl of 200 grams, CD and book of 30×30 cm ., with the style always elegant and pampered in detail that characterizes the works that see the light under the umbrella of his beautiful record archeology project, which works under the maxim of "the physical format industry no longer exists, only collectors ».
Lemuria already published last year a real treasure for Tino's fans, "Integral", where he gathered all his work. Or rather, all his known work. "With" Integral "I closed my work with Tino, but suddenly this album comes out", he explains. It all started with an email with a single line of text: "We have found a tape by this artist that you like so much, Tino Casal." The email was sent to him by a Warner Brasil worker, who found the coil in the record company warehouses. "They told me there were nine songs, that they were accompanied by a label that said 'Celestino Casal', and that if I wanted them to send it to me, and I said okay, not knowing what I was really going to find."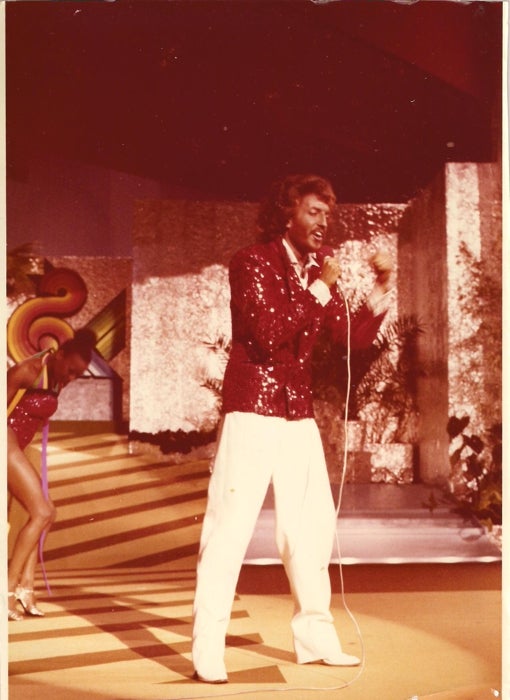 When he received the coveted package, he played it on a Revox tape recorder at home. But only for a few seconds, since the tape was in such bad shape that he was afraid to load it. At first he thought it would be an album by another artist that they mistakenly confused with, or at most the masters of some Latin American edition of "Black Label" or "Lágrimas de crocodilo". But two months later, he took her to Gerona to the studio of Jordi Solé, with whom Bunbury, Serrat and Manolo García have worked. "We put it there, and we were amazed. I had to hear it twice to believe it. It was surreal to have such a thing in hand. I think there is no similar case in the history of Spanish music. Someone who dies, and that at the age of thirty an unreleased album appears that nobody has heard of.
The surprise was capital, since in Lacárcel's opinion, "it was unthinkable that Tino had recorded an album and hadn't said anything to anyone, not his family, not Luis Cobos, with whom he started working only a few months later." One of the songs is And here the hypotheses begin. «One of the songs was« Volarás, Volaré », which I already included in« Integral », and which I knew I had recorded in Turin. It was commissioned by an Italian label that wanted to have a Spanish version of the song, a food recording. But it was the way to find out that the rest of the songs that appeared in Brazil were also recorded in those sessions.
The album ended in Brazil due to a bizarre succession of coincidences. The Italian label with which Casal recorded was a total failure, it went bankrupt "and those responsible had to leave for Brazil, harassed by debts." The record company was sold to Warner there in 1983, and hence the tape ended up gathering dust in their basements.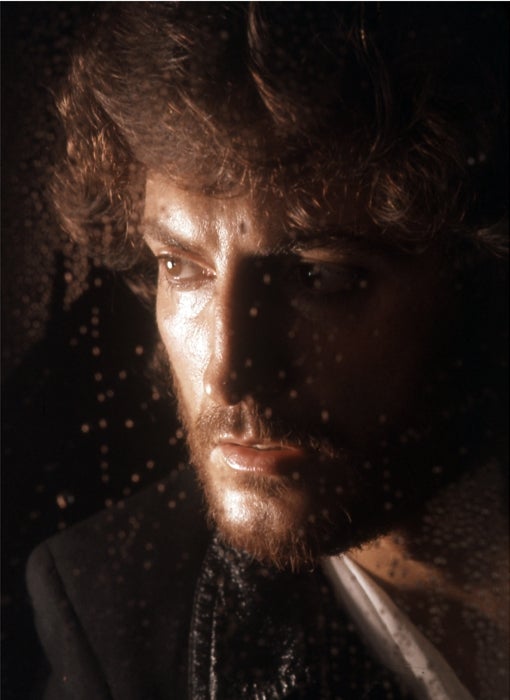 Tino Casal's motives for hiding this album from the world are unknown. And this is where the hypothesis carousel begins. «The family had no idea about this album, not even that I had gone to Italy. Neither did his musicians, nor did his friends … Maybe the songs didn't turn out the way he wanted, and as he was very obsessive, he decided to keep it in a drawer forever. What is clear is that it is his first solo album, and perhaps the fact that he titled his official debut "Neocasal" is a confirmation of this theory. He would be sending the message that the old Tino Casal is over, and the new one begins. Lacárcel believes that Casal ended up recording in Turin because the Italian label belonged to Fonogram, and Fonogram also distributed Philips, the record company with which Tino Casal had just signed, in Spain. This label had only the success of «Volarás volaré», which an Italian group called Época had recorded, and they decided to record it in several languages. I think they would ask their distributor if they had a good, nice and cheap Spanish singer who would do the Spanish version for them, and from here they proposed to Tino. But of course, it's just a theory. Perhaps he went to Italy to buy clothes, in a bar at night he met some musicians, and ended up recording in his studio. We will never know".
After acquiring the reel, Lacárcel undertook the editing work respecting the order of themes of the original recording, where you can listen to Tino Casal in a very interesting formative stage, imbued with the disco fashion of the moment. «It's a slightly chaotic album, where you listen to an artist trying this and that, to see where to go. It was the time of "Saturday Night Fever" and the Bee Gees … and I say this with all the love in the world: Tino got a little modern town to imitate them. He looked for the trends of the moment and tried to make them his own. It's like when psychedelia became fashionable, and he began to play it with The Archdukes ».
See them
comments

www.abc.es