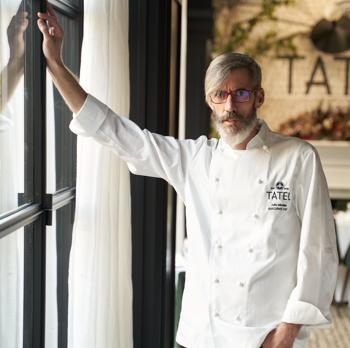 With more than two decades of experience behind the stove, and the last years in command of the mythical Zalacaín restaurant, the first 3 Michelin Stars in Spain; now Julio Miralles land in Tatel with the firm objective of continuing to promote the traditional Mediterranean gastronomic culture that characterizes the restaurant. "Our kitchen is memory and you have to avoid losing it. The memories of a recipe have the ability to return us to past moments of our life; childhood, a trip, a love… it would be very sad if this disappeared due to the globalization of gastronomy and flavors ", says Miralles.
Optimistic and faithful defender of the trade and work as the only key to success, the chef was trained at the Hotel Escuela de la Comunidad de Madrid and has worked in prestigious hotels and restaurants around the world: Singapore, Beirut, New Delhi, Paris, London or Malta, among others. Since 2017 he has been in charge of the kitchen of one of the temples of Madrid gastronomy, the Zalacaín restaurant and, in 2019, he was awarded the Award for the Best Chef of the Community of Madrid.
The expansion of Mediterranean cuisine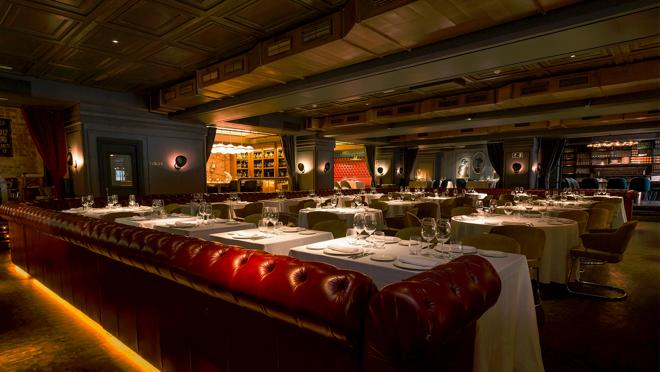 The incorporation of Miralles coincides with a key moment for the company, which continues with its international expansion. At the imminent opening of Tatel Beverly Hills, located on N Canon Drive, known as the gastronomic golden mile of Los Angeles and located next to the mythical Rodeo Drive, the openings of new offices in the Middle East join. A business strategy focused on transferring the Spanish gastronomic culture internationally.
Tatel is a gastronomic project of Mabel Hospitality, a subsidiary of the Mabel Capital company, owned by the partners Manuel Campos Guallar, Abel Matutes Prats Y Rafael Nadal, which also has other partners of the height of Cristiano Ronaldo, Enrique Iglesias, Pau Gasol Y Rudy fernandez.
Its restaurants represent the essence of the cozy and playful spirit that characterizes Spanish restaurants. The kitchen of Tatel stands out for its careful gastronomic offer with a marked Spanish accent, a base of fresh mediterranean product, where traditional recipes are recovered, with touches of sophistication and innovation and international nods.
See them
comments

www.abc.es