Madrid
Updated:
save

A viewer of "Journalists" He complained by letter that one of his actresses, Esther Arroyo placeholder image, did not vocalize; another, that all the bad of "The Commissioner" they had Galician surnames. In "Periodistas", the first time their writers were called to the office was for a plot about white drugs. Telecinco asked to be given a return to "The Commissioner" because the parents did not like to see her with the children.
"No one had to be kicked off the couch," recalled the screenwriter Ignacio del Moral during the round table on classic series organized by the ALMA union. Telecinco also requested that the image of "Family doctor" was whiter. Literally. And in "All men are the same"His homosexual characters, some waiters, could only kiss off-camera, that is, under the bar. To the scriptwriter Yolanda Garcia Serrano ("HIT") they even asked him, for another title, to include an Andalusian character because they were seen less in Andalusia.
They were other times, the nineties, without social networks, with bosses who knew little or nothing about fiction and with two maxims: that grandparents, parents and children saw them, all together, and that they lasted many seasons; nothing ambitious but unsustainable premises. «Now the dialogue is more professional; Before I didn't respect them, nor did they respect me. Their only argument is that they sent and paid; they moved out of fear. They were conservative and scared people ", recalled del Moral, screenwriter of "Pharmacy open" and now in "Tell me".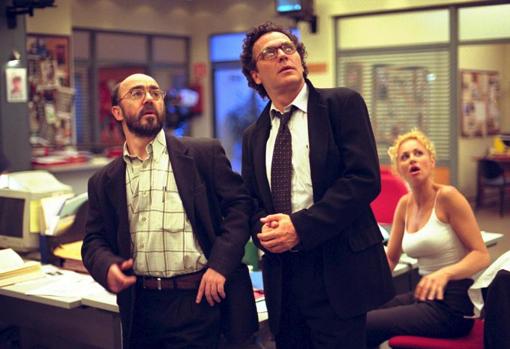 But it was also easier to get hold of it and negotiate with network executives. «They had less idea than us; now they analyze the scripts, "he added Manuel Valdivia, who captained «Family Doctor». To its protagonist, Emilio Aragon, he had to be convinced little by little that he had to be less sitcom American («I want to do Bill Cosby») and more "The great family", that is, real. «It allowed me to evolve and make better series. The ones that remind us the most are worse than the ones we did later, which saw less, "said Valdivia. He then jumped to "Companions" –Which was about to be canceled after its first year–, «Policemen» – where they could do "atrocities" – and «Scarlet Point».
Concessions are still being made, long Netflix O Amazon. "Less obvious", he specified Felipe Mellizo ("Journalists"). Platforms are more involved than chains in the story from the beginning; there are exceptions like Sonia Martínez (Atresmedia). "The scripts go to England or the United States and a team you don't know sends you corrections," Mellizo revealed. There are more filters, but now it is the creators and writers themselves who are finally going to the meetings.
But before private television, there were already people like Ana Diosdado ("Gold rings"), Victor Ruiz Iriarte, Pedro Masó («Central brigade»), Antonio Mercero… «We had the opportunity for trial and error. Everything was to be done, "he said. Pilar Vidal ("Journalists"), who was 25 when he joined Globomedia production company and American productions such as Steven Bochco's were still widely watched. She is the creator of "Parot", a new TVE series.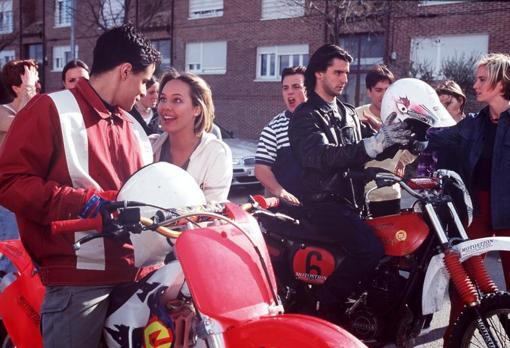 Fiction, a vein
"The televisions did not realize that national fiction was a vein until" Family doctor "," said Manuel Valdivia. Because there was a time when series were the pillar of its programming and in the case of Telecinco, with Maurizio CarlottiIt was a point and apart from the Mama Chicho.
"Now there is more pressure for the audiences because the cake is divided more and everyone wants their piece. Before, it was to have a good time and that people like it, "said Yolanda García Serrano. She doesn't miss that kind of fiction; Manuel Valdivia yes: «We have to be so special that we are doing things … Every time I see fewer series that excite me. "Patria" and "Anti-riot" do represent me. Has what is happening on the street been recorded in fiction? We have to recover that we talk about ourselves ».
See them
comments

www.abc.es