Put a pot and have soup, vegetables or meat for three days and also take advantage of the remains for croquettes or old clothes …, or even freeze what is left over! The efficiency in the kitchen it has always been the base of the most advanced housewives and the best chefs without having to give it any "cool" name. Now, with our hectic lives and our lack of time we want (we need!) To get it back.
Surely you have heard of "batch cooking", which literally means "cooking in batches" although the concept has become popular with the idea of ​​"cooking for the whole week". The idea, therefore, is to spend a few hours preparing in full or in part different menus that we can take advantage of the following days, so that we reduce basic kitchen work (cut, fry, boil, clean …) and we save time and quality.
I personally like the improvisation in the kitchen as the creativity to the max. But I must admit that the main advantage of planning is that it helps to ensure the Balance: if we think about the lunch and dinner menus for several days in advance, we will have an overview of which nutrients are present each day and which ones we must reinforce to carry a healthy diet, instead of resorting to "we do anything for dinner", which often results in a precooked or not entirely appetizing leftover.
So if we go to the purchase On the weekend (it is usually the most common), we can dedicate to this moment of cooking on Sunday morning, for example. In this way, in addition to making it relaxed, we will be cooking the fresh products – fish, vegetables, meats- immediately after buying them and not after several days in the refrigerator, so their quality and texture will be much better.
Tips for getting started in "batch cooking"
Although it is true that most preparations can last a few days after being cooked, not all do. We should never leave, for example, a salad with green leaves already dressed, or a grilled steak that would lose all its juiciness. However, there are many other options that we can solve the menus for the whole week. But before you get your hands on it, some tips to make the process easier:
1. Think first, then buy, then cook: The best time to plan your batching is when you go shopping (better if it is in the market where the products are fresh and unwrapped). Think and organize the menus for the week and buy everything you will need. Always include on your list recurring vegetables like tomatoes or zucchini, fruits to eat and to make juices, the versatile poultry, eggs and seasonal fish.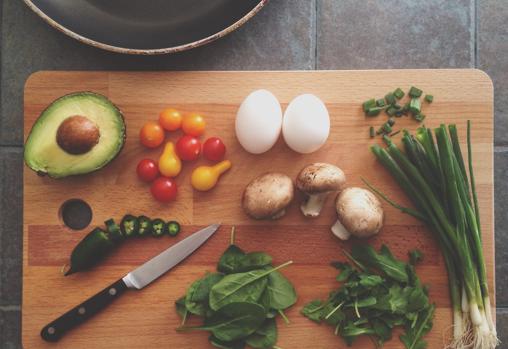 2. Mode «on»: You are going to cook, so enjoy the moment. Put on your favorite music to accompany it, have all the utensils you will need at hand and organize your work: while one pot is boiling, you can cut ingredients for another or pack what you have already cooked.
3. Organization!: Your kitchen can multitask: put oatmeal bread in the oven while you cook a meat stew in the pressure cooker, and chop fruit for dessert. And use timers so you don't burn anything.
4. Glass containers: In addition to being sustainable and recyclable, the cans and containers of cristal they are much better for preserving food, since they do not take on previous odors or flavors, they can be washed and reused and can go directly from the freezer to the microwave without the risk of contaminating the food in any of these steps. Save in individual or family servings, depending on what you are going to consume at home.
Where do I begin
Most meat, fish, legume or vegetable stews last four or five days in the refrigerator, but another option is to freeze some, depending on the order in which you are going to consume them. Here we leave you some recurring and useful ideas so you don't get lost, especially if they are your first times:
– Stir fry: In most of the stews of Mediterranean cuisine there is a sauce as a base. The trick is to prepare one that will serve us several times and we can store in the refrigerator or freezer in small jars: onion, pepper, carrot and tomato, already prepared and totally homemade.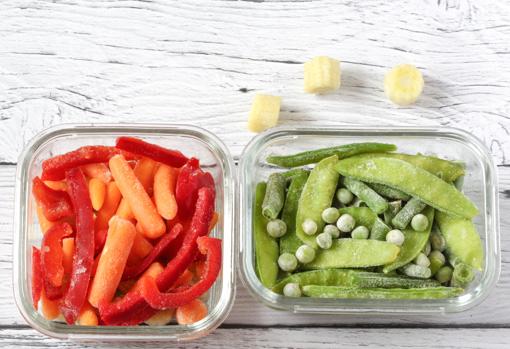 – Creams and soups: They are generally dishes that require a long but simple cooking, so we can cook zucchini, sweet potato or cauliflower in a pot while we do other things. Then you just have to add the seasonings to taste and beat. It will be a delicious dinner for today or in three days.
– Vegetable or cut fruit: If you like smoothies you can already have the vegetables and fruit cut and in ration bags in the freezer. You just have to take it out and put it in the blender.
– Boiled eggs: When you go to prepare one, better put several in the pot and you can take advantage of them throughout the week to chop them in a salad, in a soup or on toast for breakfast. A quick and easy way to add protein to your menu.
– Masses: Always have one or two homemade base doughs on hand (the dough freezes very well) and you can fill them with leftovers from any stew, with some sliced ​​vegetables and cheese or with sweets for a snack. A few minutes in the oven and ready.
– Salsas: Make double the vinaigrette and store it in a jar in the fridge to dress a salad or some grilled vegetables. You can also make other sauces in large quantities and take advantage of them to eat with raw vegetables or to fill a sandwich.
The "batch cooking" trains creativity, but above all, it allows us to eat well without investing too much time each day.
See them
comments

www.abc.es