VALENCIA
Updated:
Keep

The World Health Organization (WHO) has confirmed with data the worst of the doctor's omens Pedro Cavadas placeholder image about vaccines coronavirus. The Valencian surgeon warned a year ago, when the first doses of the remedy had not yet begun to be administered before the Covid-19, that "first the rich part of the world population will be vaccinated and until the 5,000 or 6,000 million people in the world are vaccinated, years will pass."
The forecasts of Pedro Cavadas placeholder image, who was accused of being an "alarmist" and a "propagator of hoaxes" for first warning of the serious risks of the coronavirus and later for his forecasts on the deadlines and effects of the vaccines of the Covid-19, have been met again.
In fact, the director general of the World Health Organization (WHO), Tedros Adhanom Ghebreyesushas asked rich countries for a new moratorium to delay the inoculation of the third doses of the vaccine until the end of the year. The goal is for roads to reach poor states and, at best, fourteen percent of the world's vaccinated population can be reached by the end of December.
To date, nine out of ten citizens have not received a single dose of the coronavirus vaccine. A statistic that confirms the theses put forward by Pedro Cavadas placeholder image more than a year ago regarding the two speeds of the vaccination process: "Poor parts of the world will be vaccinated much later and that will cause the pandemic to evolve asymmetrically around the world."
The African drama that affects doctor Cavadas
Pedro Cavadas placeholder image, which has had to interrupt its humanitarian work in Africa as a consequence of the effects of the coronavirus in countries such as Tanzania, warned that the Covid-19 pandemic will persist for "several years" precisely because of this asymmetry between rich and poor states.
According to the latest WHO data, more than 5.5 billion doses of coronavirus vaccines, but 80% has been injected into high- and upper-middle-income countries. Poor countries barely have vaccination coverage among their population of 1.4%.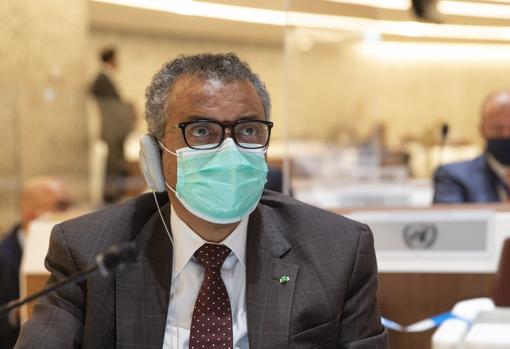 Faced with this situation, predicted by Pedro Cavadas placeholder image, the director of the WHO has stressed that "we have the solutions to stop transmission and save lives. But those solutions are not being used well or shared well.
About, Tedros Adhanom Ghebreyesus He explained that countries with low vaccine coverage continue to register high fatality rates. The objective of the WHO is to support all countries to vaccinate at least 10% of their population by the end of this month, at least 40% by the end of this year and 70% of the world population in the middle of 2022.
See them
comments

www.abc.es